The bears have been in control of gold and the gold miners since 2011. The past year saw an acceleration of the rate of decent in their prices. Sentiment on gold has become extremely bearish. But that trend appears to be changing and the gold charts are showing some breakouts from the downtrend. I have learned that a breakout from any trend is well worth paying attention to.
The steep downtrend in gold has recently been penetrated to the upside, as can be seen in the chart of GLD, the gold ETF.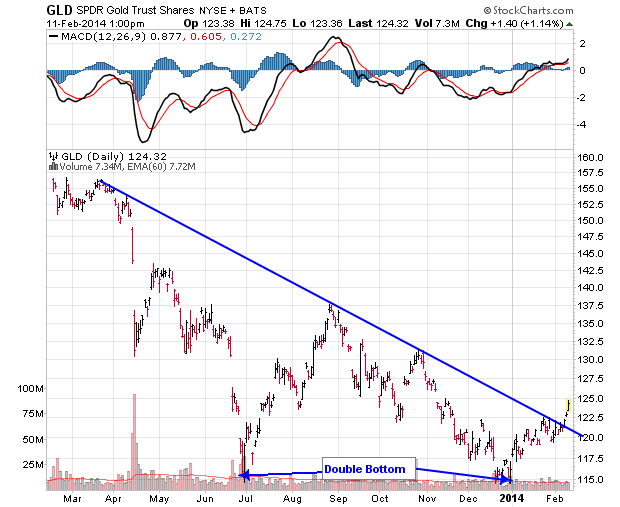 Further technical strength is provided by the double bottom at 115 occurring in July and then in December.
Narrowing the focus a bit and looking at the three-month chart, we see resistance at 122.5 broken to the upside: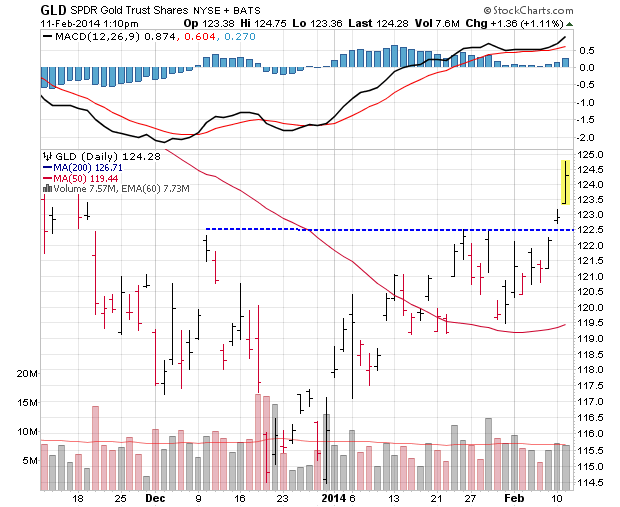 Gold mining stocks are also performing bullishly: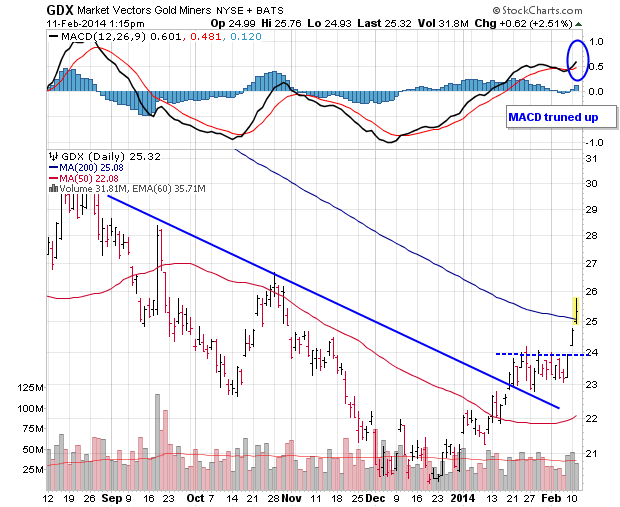 Similar to GLD, its negatively sloped trend line has been penetrated to the upside and short term resistance at 24 has been broken above. Upside penetration of both the 50 day and 200 day moving averages provides further bullish support.
The technical picture for gold and the gold miners appears to have changed. After three years of declines, it appears that trend has been broken. I would at this point take the contrarian position and hold a constructive view of gold and the gold miners.
Disclosure: I am long GLD, GDX.