Hello Traders,
I am looking at several things to start off the week as there are many good looking setups, but two I'd like to mention for today are the EURUSD and Gold
Looking at the chart below on the EU, the pair has broken out of the two week range on Friday, while maintaining the series of HL's (higher lows) and HH's (higher highs). the former range resistance becomes intraday support at 3400. If this holds, then a challenge towards 3500 would likely be on deck, but a failure back into the range suggests the medium term trend could be weakening.
As for Gold, the pair sold off more in the last 3 days then it gained in the last 7. I think the bears are still in control, and intraday price action along with the daily chart still suggests this. Although I suspect buyers will come in around 1654, I still see possible more downside, so will wait towards 1645 and 1635 before getting long. Until then, I'll look for intraday price action signals to get short.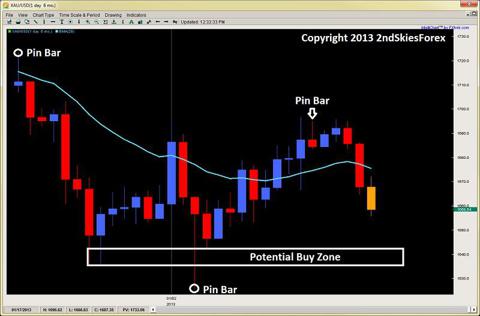 Kind Regards,
Chris Capre