Hello Traders,
Today the S&P 500 started to show the first major cracks in the current bull run by creating a 2 Bar Reversal Pattern on the daily charts (see below)
(click to enlarge)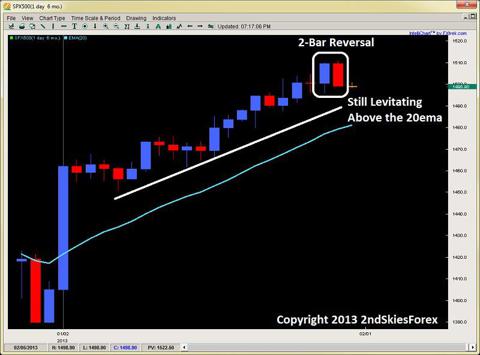 Click to enlarge
A look into the 4hr chart shows the first counter-trend impulsive move since the 17th, which suggests any attempts to rally will be met with a LH (lower high).
(click to enlarge)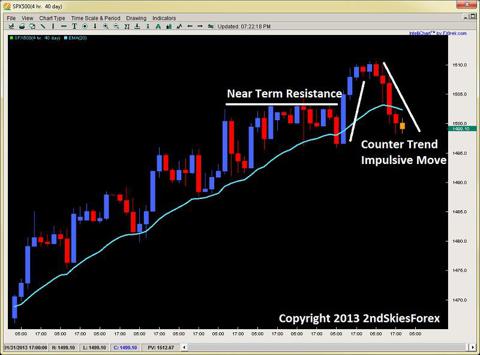 Click to enlarge
I'll look to sell any corrective pullbacks either towards 1503 or 1510, targeting 1495 and 1487 minimally, with a potential break down to 1480, so watch for intraday price action signals on a failed rally.
Meanwhile, the EURUSD and EURJPY are still showing signs of strength, so buying on pullbacks is suggested.