Hello Traders,
While the JPY pairs continue to break down and put more pressure on the downside, I want to talk about gold which has now gained for 4 days straight, with today being it's most impressive day.
The PM intraday formed a strong breakout bar after clearing the big figure and key resistance at $1600, just touching $1620 before pulling back a tad.
In the process, the pair formed an ii pattern (back to back inside bars) with very little selling follow through.
If this holds, ill take a corrective pullback towards $1600 to buy targeting $1620 and $1638. A break back below the level targets $1585, $1572 and $1560 (chart below).
(click to enlarge)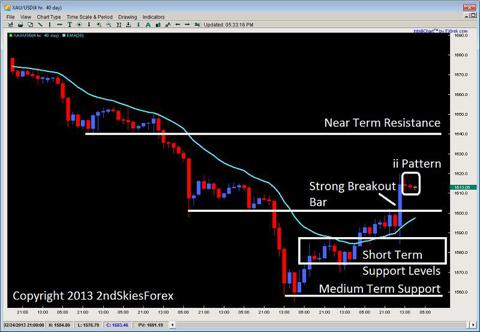 Click to enlarge