Hello Traders,
A lot of really good setups to start the week in gold/silver, Euro and JPY pairs, along with indices as well - so expecting this to be a really interesting trading week.
Wanted to comment on two today;
EURUSD
As stated on Thursday last week, the pair played out exactly as expected, popping up to the range high around 1.3121, forming a pin bar and then sold off about 70pips from there, so hopefully you profited from this as many of the forum members did.
Any corrective pullbacks into the range high and pin bar (chart below) will likely offer a good intra-day sell signal targeting the range low. This is also forming a potential head and shoulders pattern on the 4hr, so could see a major break lower should 1.3000 fail to hold.
(click to enlarge)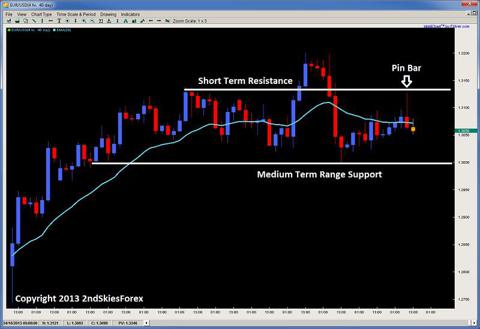 Click to enlarge
[B]German Dax 30[/B]
Showing signs that its rolling over, the Dax has one of its worst losing weeks in over a year, and is barely sitting above key support at 7460 which is a mutli-year support level (chart below).
The major support at 7550 was broken last week, so ill look for corrective price action signals to short here as I'm expecting rallies to be sold for an eventual move lower.
(click to enlarge)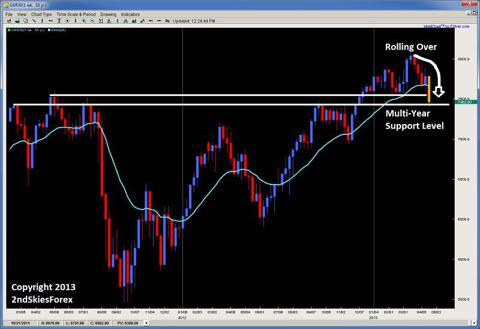 Click to enlarge
Kind Regards,
Chris Capre