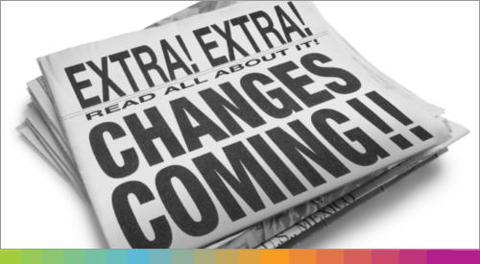 Do you have a 401(k) plan? If you are one of the millions of Americans who have this or something similar to it (e.g., 403(b) plans for teachers in the public school system), then you will shortly be in the position to know much more about what your plans (and therefore you) are paying for services provided and what those services actually are. Here is a brief account of what is in store and how this may impact your current plan arrangements.
Regulation of the more than 700,000 private pension plans currently operating in the U.S. falls to the Employee Benefits Security Administration (EBSA) of the Department of Labor. Last month the EBSA released its final version of new disclosure requirements for retirement plans that have been in the works for the last five years. These are called "408(b)(2) requirements" as they exist within that particular section of the Employee Retirement Income Security Act (ERISA)-the principal regulatory framework for retirement accounts. The requirements have missed a series of planned deadlines, most recently April 1 of this year, but they are finally set to be effective as of July 16, 2012.
The premise of these new requirements is fairly simple: plan sponsors (e.g. employers who offer 401(k)s as a benefit) and their beneficiaries (i.e. you, the person who will receive income from the plan upon retirement) should know what they are paying for services provided to the plan and what those services actually are. Sounds simple, right? In fact, it is not simple at all. 401(k) plans and their ilk fall under the broad heading of "defined contribution" plans. These have grown rapidly to become the dominant form of retirement savings for working Americans. And as they have grown, they have become more complex. It used to be that your employer simply paid money into a pension account on your behalf and you would draw income from that account upon retirement. This was known as a "defined benefits" plan. As an employee, you had little to do with this plan other than to work, retire, and draw a pension. On the other hand, defined contribution plans like 401(k)s require more active engagement from the covered employees. You elect how much to contribute and, in many cases, you are responsible for choosing the assets for your account-usually a list of mutual funds the plan has selected for inclusion.
As these plans have grown to account for some $5 trillion of assets under management, they have become measurably more cumbersome to manage, with all sorts of third party service providers feeding at the trough. Investment advisors, securities brokers, and insurance agents are all in the game, as are a host of other professionals in areas like auditing, record-keeping, legal services, valuation, custody, and so forth. What do all these people do, and how much are they getting paid? Until now, very few people knew. Lack of disclosure meant that your plan (i.e., you!) could be paying lots of money without getting much in the way of return. The 408(b)(2) requirements aim to change that.
Under these requirements any service provider to a plan-anything from providing sophisticated investment advice to maintaining transaction records-will be required to provide a detailed explanation of the services offered and the direct and/or indirect compensation the provider expects to receive for those services. The provider will also be required to disclose whether the services provided fall under a fiduciary relationship or not. That is important because a fiduciary relationship sets a higher standard of care on the part of the service provider than does a non-fiduciary requirement. For example, registered investment advisors (RIAs) generally provide fiduciary services, while securities brokers and insurance agents do not. The idea is that these requirements will give employers and other plan sponsors the ability to more easily compare and evaluate service offerings and make reasonable judgments about costs and benefits.
As an employee with a 401(k), will you notice anything after July 16? Well, if the disclosure requirements do what they're supposed to then your plan may be more competitive in what it pays for services - always a good thing. Competition may also raise the overall quality of plan administration. Many employees experience frustration with their 401(k)s. A common complaint is that they do not receive adequate education in understanding their investment choices. You may have a list of anywhere from 5-20 funds among which to allocate plan assets. How should you allocate? Why are these funds the ones in the plan, out of a universe of 17,000-plus mutual funds? What factors should you take into account when choosing among them? How often should you review your holdings? Any investor would reasonably want answers to these questions. Retirement plan beneficiaries are no exception. Maybe now these answers will be more readily forthcoming.
Tell us …What is your experience with 401(k) plans?
Disclosure: I have no positions in any stocks mentioned, and no plans to initiate any positions within the next 72 hours.