By Mary Ellen Biery, Sageworks Inc.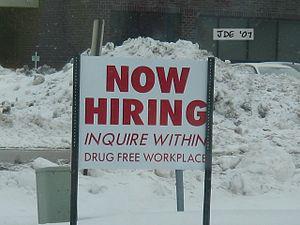 U.S. businesses might not yet feel great about the economy, but they're at least more optimistic about hiring, several recent surveys show. As some surveys note, however, what business owners say they want to do and what they actually do are often very different, pointing to continued uncertainty in the employment situation.
Small-business owners, by a 22 percent to 8 percent margin, expect to increase rather than cut the number of jobs at their company over the next 12 months, indicating they're more optimistic about hiring than at any time in four years, a Wells Fargo/Gallup Small Business Index recent poll found.
A separate survey of private-company CEOs and CFOs out last week from PwC, the U.S. member firm of PricewaterhouseCoopers LLP, found more than half of executives surveyed plan to add to their workforce, up about 6 percentage points from the previous quarter. About 3 percent plan to reduce headcount, and PwC projected a composite 2 percent increase in private companies' headcount based on the survey responses.
"This focus on growth is in spite of private companies' ongoing ambivalence about the economy," PwC said. Nearly half of the executives surveyed remain uncertain about U.S. economic prospects, though the percentage expressing pessimism dropped eight points to 16 percent. Those expressing optimism increased to 39 percent but remained well below 63 percent from a year ago, PwC said, adding that private companies' view of the world economy was even dimmer.
U.S. unemployment in January fell to 8.3 percent from 8.5 percent in December and 9.1 percent a year earlier, the Labor Department reported on Friday. Employment gains were in professional business services such as employment services and accounting, in manufacturing, in health care and in leisure industries such as restaurants and bars.
The National Federation of Independent Business, however, said few of the jobs are being created on Main Street. The trade group said its monthly economic survey of small employers, which was released Feb. 14, found the net change in employment per firm (seasonally adjusted) in January was zero. Eleven percent of owners added an average 3 workers per firm over the past several months, but a similar percentage reduced employment by an average of 2.9 workers per firm, the NFIB said.
And job creation plans are minimal, the NFIB added. Thirteen percent of respondents plan to increase employment and 7 percent plan reductions, for a net job-planning percentage that declined for the third month in a row.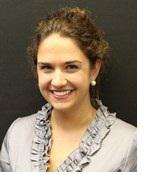 Libby Bierman, an analyst with financial information company Sageworks Inc., said the hiring data collected by Gallup and NFIB validates what the January unemployment rate showed: 2011 was not the year small businesses increased their payroll.
"Instead they conservatively focused on lean operations to increase, or at least maintain, profitability," Bierman said. "The results of an earlier Sageworks survey-like the forward-looking data from Gallup-give hope that 2012 will be more promising for job seekers."
Sageworks recently asked U.S. accounting firms to assess the hiring outlook based on their conversations with business clients and found that more accountants expect hiring than firing in the year ahead. About three-quarters of accountants surveyed indicate they expect businesses to maintain their employee counts in 2012, while about 16 percent believe businesses will increase or significantly increase hiring. Less than 7 percent surveyed expected businesses to cut payroll, according to the single-question survey conducted from Nov. 11 through Dec. 16.
This year may be even promising if job seekers look for opening in industries with high margins, Bierman added.
Sageworks conducted a financial analysis to determine some of the industries with the highest profit margins in 2011 and found that accounting, legal services, dentists and other health practitioners and real estate landlords had adjusted net profit margins of between 16 and nearly 21 percent.
"These industries with high margins have some cushion and may be more inclined to increase overhead and payroll," Bierman said.
Organizers of the Wells Fargo/Gallup survey noted that in recent years, business owners often expected to increase hiring but later reported actually eliminating more jobs than they created. Twenty-two percent of small-business owners reported cutting jobs in the past year, compared with 13 percent saying they added jobs. And small-business owners continue to express a preference for hiring contract or temporary workers rather than full-time employees, the survey found.
"It remains to be seen whether the greater expectations for hiring in the next 12 months will become reality," the Wells Fargo/Gallup survey report said.
Sageworks, a financial information company, collects and analyzes data on the performance of privately held companies and provides financial forecasting software.
Disclosure: I have no positions in any stocks mentioned, and no plans to initiate any positions within the next 72 hours.