The Chinese economy is on the verge of collapse. China's huge credit bubble that created entire "ghost cities" went viral about a year ago but things have since taken a tragic turn for the worse.
In February of 2014, the Chinese government ordered banks to short sell the Yuan and to buy the U.S. dollar. The idea is to push down the value of the Yuan so that Chinese products are cheaper than everyone else's on the world market. The effects of this policy are staggering as this chart shows.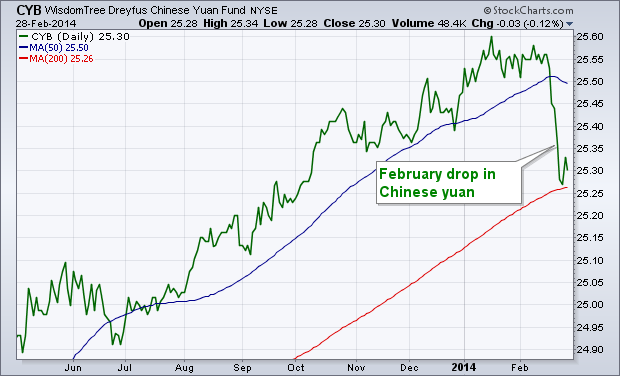 I expect that Washington will not stand idly by as the Chinese execute their latest attack in the global currency wars.
China devaluing its currency like this is the Chinese government admitting that things are getting worse inside China.
In 2013, China overtook India as the biggest buyer of gold. Now a picture is starting to emerge on why China was buying so much gold over the last year: China is prepping for a economic collapse.
In this video, I put forth my case for why I believe the Chinese economy is collapsing: http://www.youtube.com/watch?v=DFNwv3cygNM