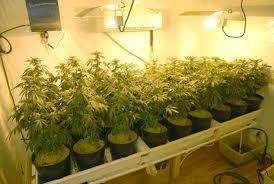 GrowLife-provides indoor growing technology
GrowLife could actually turn into a miracle for the speculative investor. See income statement below.
A little more due diligence uncovered that they employ 18 people and have 2 stores in addition to their website. Like all penny stocks, it is highly speculative but if you been looking for a legitimate marijuana stock, GrowLife is for real and they are growing revenues big time. There is no doubt in my mind that they are serious about the industry and serious about growing as a company. The acquisitions are a testament to this. The stock is currently .04, if it gets to $1.00, a $2000.00 investment would turn into approximately $50,000.00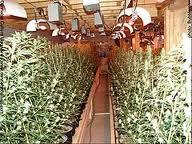 GrowLife Inc. (OTCQB: PHOT), a provider of highly effective indoor growing technologies and unique lifestyle brands, recently reported strong fiscal year 2012 financial results that warrant a closer look for investors. The company's rising revenues and improving gross profit margins are setting the stage for a potentially highly scalable business that saw non-GAAP profitability during the fourth quarter of 2012 and could see GAAP profitability within the next two years, setting it apart from Medical Marijuana Inc.(OTCQB: MJNA), HEMP Inc. (OTCQB: HEMP), and others.
Top-Line Growth, Bottom-Line Improvement
GrowLife grew its revenues from $91,809 during the first quarter to $674,620 during the fourth quarter, reaching a total of $1,450,745 for the year. These revenues represented a 53% increase over FY 2011 and came largely from the acquisition of SGT, Greners and Urban Garden, which also helped improve gross profit margins by 4% to 28% for the year. Looking ahead, the company projects FY 2013 sales of between $7.9 and $8.3 million (including $4 million in projected revenues after the close of the Rocky Mountain Hydro acquisition), exclusive of any expansion of GrowLife through additional potential acquisitions made later this year.
On the bottom line, the company reported an operating loss of $1,271,075 and a net loss of $2,186,304, but it's important to note that some of the expenses included on the income statement were non-cash expenses. For instance, the company realized a $634,128 impairment of goodwill and a $525,619 boost from derivatives that impacted its net income. But, excluding cash used to pay certain past obligations and charges to G&A that reflect stock-based incentives, the company's fourth quarter was actually profitable on a non-GAAP basis.
Building a Basic Financial Model
GrowLife's business may be somewhat difficult to model, given uncertainty surrounding its acquisitions and certain derivatives, but a basic financial model can be used to show its potential over the coming years. Assuming the company's FY 2013 revenues hit $4 million and then grow at 50% over the subsequent two years, stable gross profit margins of 30%, and SG&A expenses that rise at a 10% annual rate, the company could reach a profitable operating income by 2015 that would set the stage for profitability on a cash flow and net income basis.
2012 2013 2014 2015
Revenues $1,450,745 $4,000,000 $6,000,000 $9,000,000
Gross Profit $411,974 $1,200,000 $1,800,000 $2,700,000
SG&A $1,683,049 $1,851,353 $2,036,488 $2,240,136
Op. Income ($1,271,075) ($651,353) ($236,488) $459,864
Of course, these estimates may be somewhat conservative, depending on the organic growth rates seen within its acquired businesses and any new potential acquisitions, and the SG&A section may include several non-cash charges, as mentioned in their FY 2012 financial results press release when discussing the fourth quarter. These factors suggest that a cash flow breakeven point could come much sooner than 2015, especially after the company was able to report non-GAAP profitability during the fourth quarter of FY 2012.
Moreover, the company recently announced a letter of intent to acquire Rocky Mountain Hydroponics LLC, Evergreen Garden Center LLC, and 58Hydro.com in a transaction that management expects to generate an incremental $4 million in annual revenues. While management hasn't made any projections in terms of added SG&A or gross margins, the new business could very well move the breakeven point much closer for investors.
Potential Investment Opportunity
GrowLife Inc. (OTCQB: PHOT) appears to be in a much better position than many other marijuana-focused companies in the space, with scalable revenues that could reach GAAP profitability by the end of 2015 or potentially much sooner. Investors looking for exposure to this rapidly growing sector may therefore want to take a look at this provider of hydroponic equipment and lifestyle brands, as a vital component of their long-term portfolio.
For more information, see the following resources:
www.growlifeinc.com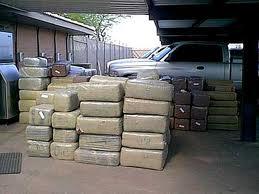 An industry with high demand