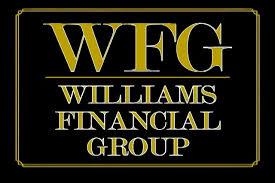 Sleeping with Uni-Pixel
Williams Financial Group is a small boutique broker-dealer. There business model is similar to a franchise operation. Williams Financial Group's main office is in Dallas, Texas. They have about 250 registered reps operating in one or two person offices. The offices mostly consist of small producers earning commissions at higher pay out rates than the major full-service brokerage firms. This type of business model is lends itself to a huge conflict and potential compromising of the investor.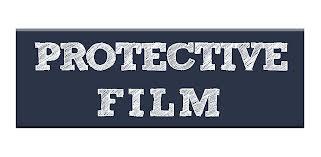 If it smells fishy, the fish is probably bad.
Highlighted below are comments from Cody Acree about Unipixel, an analyst (pumper) from The Williams Financial Group.
"While some investors undoubtedly got themselves worked up coming into the earnings report, hoping for another major announcement to drive shares higher, we heard pretty much what we expected, particularly following all the recent news surrounding the ecosystem partner, Kodak, and the secondary.
My question: What kind of analyst includes in his comments, an opinion, on what other investors are thinking?
Instead, we believe UniPixel delivered a solid update on its dual-site capacity ramp, progress to reaching volume production orders from its PC partner, and its intermediate term goal of having sufficient capacity to supply 10 million units per month by the end of 2014.
If the firm is able apply any degree of respectable utilization rate to this capacity, we believe UNXL's current share price would look cheap by almost any metric.
My question: Why would an analyst raise Uni-Pixel's price target when it is unclear of a company's ability to meet both production of their "product" and the effectiveness of the "product"?
Here is the rest of Acree's comments. Everything in Acree's analysis is based on conjecture rather than substance.
While the firm's potential is significant, we wouldn't be surprised if, in the near-term, shares remain highly volatile (but with higher-highs and higher-lows) as investors work to digest the full short- and long-term implications of all of the recent announcements. Additionally, the secondary is causing dilution, questions of timing, and the subsequent reduction of ours and Street estimates. Finally, in our opinion, the unusually wide dispersion of current 2014+ estimates among a very small analyst base is creating substantial confusion & uncertainty among investors, causing some to step aside. Ultimately, we believe the volatility will be offset by execution, but in the meantime, with an unusually high short-interest, significant price swings are likely to be the norm.
Although not for every investor, particularly the faint of heart, we reiterate our Buy rating and our $60 target price, or 14.9x our new FY14 EPS estimate of $4.01.
The company delivered March quarter revenue of $5.1 million, in-line with its guidance and the Street consensus. Revenue was almost exclusively comprised of the first NRE payment from its PC partner, which triggered when the company reached about 70,000 units per month in capacity.
We expect the second NRE payment of $5 million should be recognized as second quarter sales. We believe these NRE's are a substantial validation of the progress UNXL is making toward high volume production. The next targets are for 200,000 units of capacity by the end of June, 700,000 by September and 1.3 million by early 2014. Again, the firm's goal is to then ramp to 10 million units of capacity by the end of next year.
The initial 50, or so, UniBoss alpha testing units are currently being shipped to its PC partner, which will undergo electrical testing before another 50 or so units will be ordered for delivery to an ODM for use in notebook units. These units will be tested for 20-60 days before the first full production units are ordered. The company expects to begin shipments of production units by about July for use in retail products during Q3.
During the March quarter, we were a bit surprised by the significant increase in operating expenses, which was primarily driven by higher patent and litigation costs as well as salary, benefits, and bonus accruals and a slightly higher headcount. The firm now has 28 employees and is expecting to ramp to about 40 by the end of the year. About $700,000 of the sequential increase from $2.9 million to $4.1 million was attributed to the legal spending increase, of which $250,000 was for patent filings and the remainder for lawsuit responses. For Q2, the company expects operating expenses to fall back to about $1 million per month, although we are modeling a run-rate between $3 & $4 million per quarter.
UniPixel delivered EPS of $0.07 GAAP or $0.12 adjusted. This compared to the GAAP Street consensus of $0.14 and adjusted EPS of $0.18. The differential was driven by higher than anticipated operating expenses and the recent increase in shares.
Overall, we continue to be encouraged that UNXL will be able to capitalize on much of its market opportunity. The endorsements of Texas Instruments, its PC partner, the ecosystem partner and now Kodak, gives us increasing comfort that UNXL is progressing nicely through the challenges of high volume manufacturing. With printing yields that have now reached 70% and rising, we believe the firm's cost structure should provide significant earnings leverage once production volumes are achieved. While we caution investors to anticipate share volatility, long-term investors should look to ride through the vagaries, adding opportunistically.
On the dilution of its recent offering, we are cutting our FY13 EPS estimates from $1.55 to $1.32 on a modest revenue revision from $44.1 million to $44.5 million. Our FY14 EPS estimate is cut from $4.49 to $4.01, while sales are maintained at $156 million.
This guy Acree is an unabashed cheerleader for UniPix and there is no doubt in my mind that all of Williams' independently run brokerages all across Texas are touting UNXL like its the next coming of Christ. The fish smells rotten. The whole thing has conflict written all over it! This stock could very well become the Titanic of it's time. Ultimately its a terrible thing when the analyst is sleeping with whom they are analyzing. there is something terribly wrong with this whole scenario.
Disclosure: I have no positions in any stocks mentioned, and no plans to initiate any positions within the next 72 hours.