Here is the forecast for precipitation in the Month of August.
http://www.intellicast.com/National/Precipitation/Departure10.aspx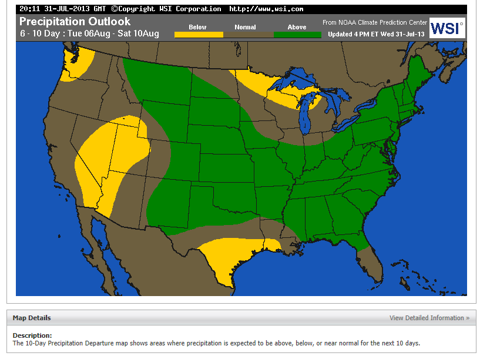 Here is what happened in July precip according to NOAA. See areas of 6-8 inches of rain in the circled area. (Normal is 4 inches per the next image below)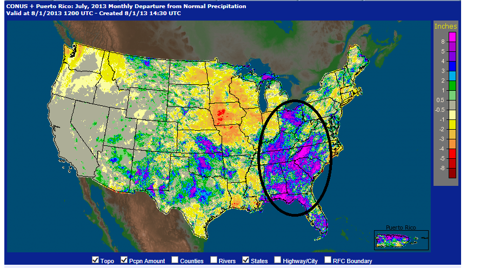 NOAA's normal precip map.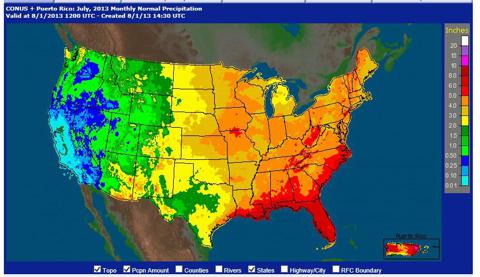 Conclusion, August will be wetting than normal and the crops are already wet and wet. We see a complete washout for the soybean as they don't like the wet conditions... in addition to a great corn crop as they love the rain.
Be careful.