Hot, dry spell damaging Indiana corn and soybean crops
http://www.purdue.edu/newsroom/releases/2013/Q3/hot,-dry-spell-damaging-indiana-corn-and-soybean-crops.html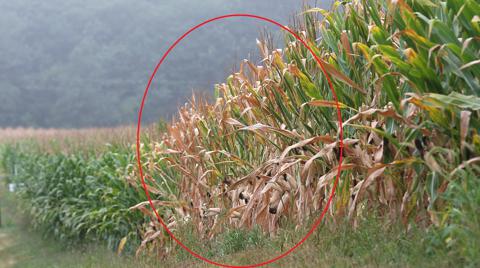 "It's certainly not as bad as last year," Nielsen said. "We were optimistic this year that we'd see exceptional yields, but now we may have to settle for good yields."
Although Nielsen said it's too late for the crop to recover, a widespread, soaking rain within a few days could prevent further damage and yield loss.
The state's soybeans also are at a critical time, said soybean specialist Shaun Casteel.
"We need rain to retain pods and to finish seed fill," Casteel said. "The hilltops of some fields are burning up, and those plants will not recover.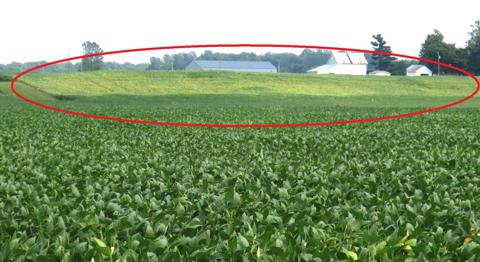 WEST LAFAYETTE, Ind. - Hot, dry weather that has returned to Indiana is beginning to take its toll on the state's corn and soybean crops, which Purdue Extension specialists said needed rain within days to keep them from deteriorating further.
"A month ago I was very optimistic about the size of this corn crop, but now I'm less so," said corn specialist Bob Nielsen.
The U.S. Department of Agriculture projected earlier this month that Indiana farmers would produce 979.4 million bushels of corn - annually the state's largest crop - compared with the drought-reduced 596.9 million bushels last year.
Nielsen said yields in individual, drought-stressed fields could fall by as much as 10 percent because of the dry spell. Yield loss would be in the form of reduced kernel weights, not numbers of kernels per ear, because most of the crops were well into the grain filling period when the dryness hit.