1. To get started download the file protection software "Folder Lock" from download.com
2. Once fully downloaded, run the .exe file, which will start the installation process.
3. After installation is completed, double click on the icon "Folder Lock" on your desktop.
4. Here, you will be prompted to setup a Master Password. Please make sure that you select a password that is easy for you to remember but hard for others to guess.
5. Select the option Lock Files, located on the top left hand corner.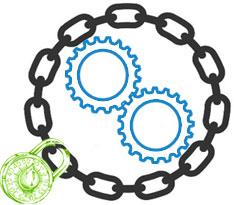 6. In the middle of the program menu, you will see an option "drag and drop files here", simply drag and drop files there.
7. Your files/folders will automatically be locked and will become hidden (default security) from its location. You'll only be able to view the protected folder after running the security program (and unlocking them with correct password)
8. Once you unlock the protected folder, this will make the file/folder reappear on the original location again.
For more information please visit:
http://www.newsoftwares.net/folderlock/
Disclosure: I have no positions in any stocks mentioned, and no plans to initiate any positions within the next 72 hours.