Since my article on Stans, I have had dialogue David Vinokurov, Vice President of Corporate Development, to clarify some issues. There was some question as to how they $118M settlement was reached and if the mining licenses are still valid. I have provided a screen capture of this email conversation for those who wish to read it.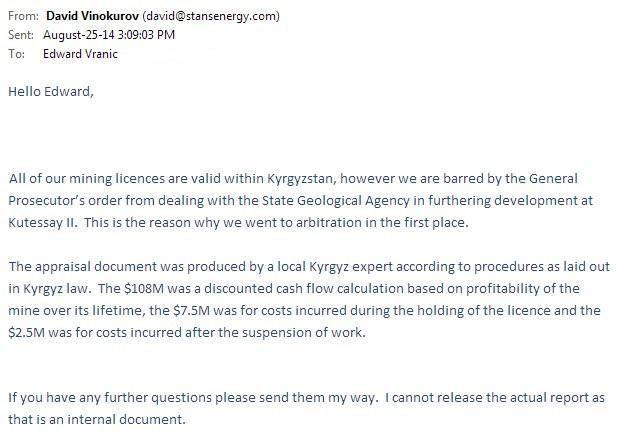 I can also confirm through this email trail that Stans is starting the collection process through its lawyers and that it has multiple targets in sight, including the Centerra shares. I am quite confident in the company's ability to eventually collect on this settlement, though it is too early to speculate on definite timing.
Disclosure: The author is long HREEF.