For those that like technical analysis - have a look at MannKind (NASDAQ:MNKD):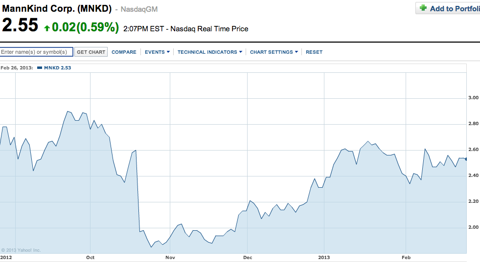 I see a cup and handle and the wedge of higher lows since November and in February. This looks like it is basing - preparing to move higher.
I could be talked into seeing a pair of reverse head and shoulders patterns completing, one starting in September, one in January.
I'm on record about MannKind being my favorite speculation in the market on fundamentals, and the chart sure looks good.
Just sayin.
Disclosure: I am long MNKD.