Is anybody else a little misty about the 5 year charts lately?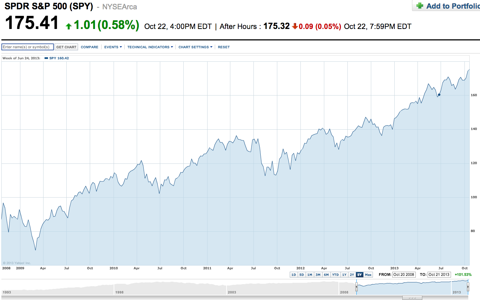 It used to be you could click the 5 year button and get your bearings from the run-up and sell-off of 2008: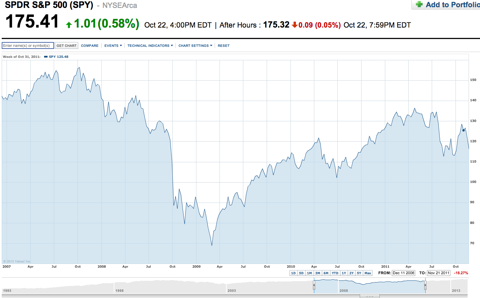 But now you have to slide the bar back to see the run up.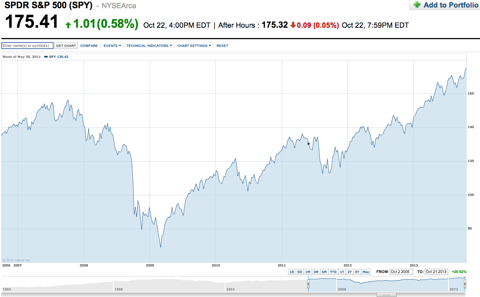 Time mocks us, friends.