Here is the first week of the Pedigree vs. Dogs Challenge results. on the right side of the tables I will show the YTD performance of each company. The performance of each "kennel" is in the box titled "Yield."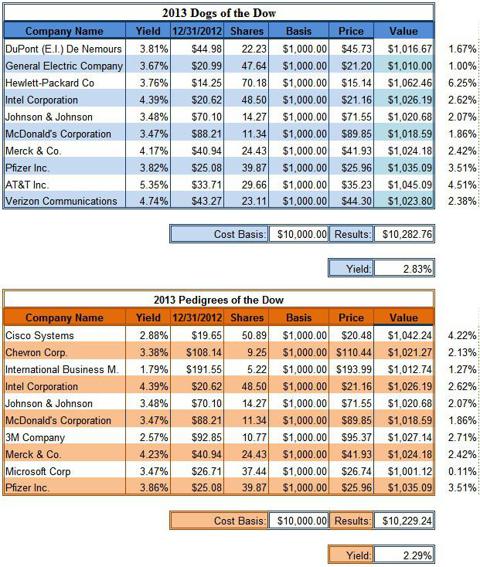 Feel free to make any comments or suggestions. I will try to continue releasing the weekly results on Friday, after market close, but I won't be held to that - but they will be released at some point over the weekend.
Disclosure: I am long PFE.