First, I have changed the format of the charts to fit with the charts I'll be making for the S&P 500 Competition. The dividend "Yield" column has been removed, and a column for "Dividend" has been added - and the yield for each company as well as for the kennel as a whole will be given, and will include the dividends that have been paid.
For the past week: the Dogs continue to lead the Pedigrees, but the lead has been shortened substantially. HPQ continues to out-perform everyone, but T and VZ are dragging their feet poor news from Intel pushed them down a bit.
(click to enlarge)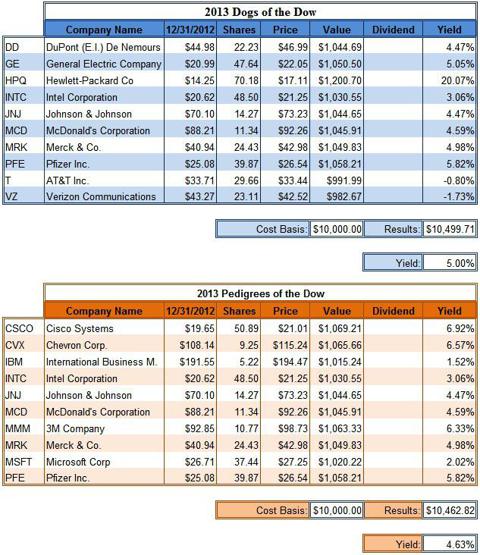 Click to enlarge
Disclosure: I am long PFE.