In the heat of earnings reports, the Dow has dropped a bit as a whole - weak earnings from some companies are to blame. The Dogs dropped back a bit, as did the Pedigrees, with the latter dropping a bit more than I would have liked. Result: Dogs lead Pedigrees, and their margin has increased.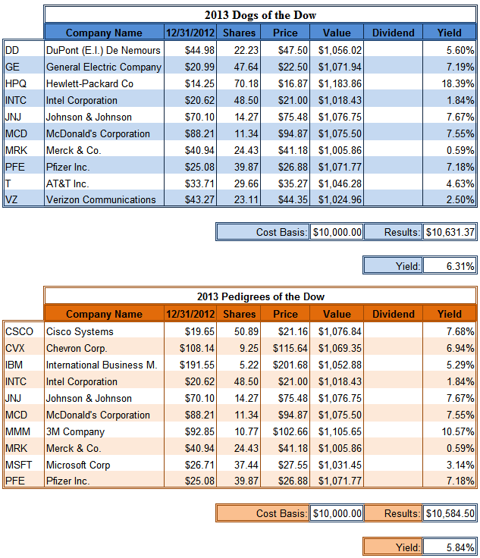 The only thing really noteworthy is that HP (NYSE:HPQ) continues its streak of winning performance, with a yield of 18.39% over the past six weeks. Fairly incredible.
For the Pedigrees, 3M (NYSE:MMM) has turned in a 10.57% performance YTD in an effort to keep up. Hopefully, the doldrums of Q1 will end soon, and everyone can get back to the business of winning.
Disclosure: I am long PFE.