Will minimize discussion, preparing an end-of-quarter review (either as an article or as a blog entry). This was, in general, a fairly down week, as troubles in Cyprus seem to have put a damper on things.
(click to enlarge)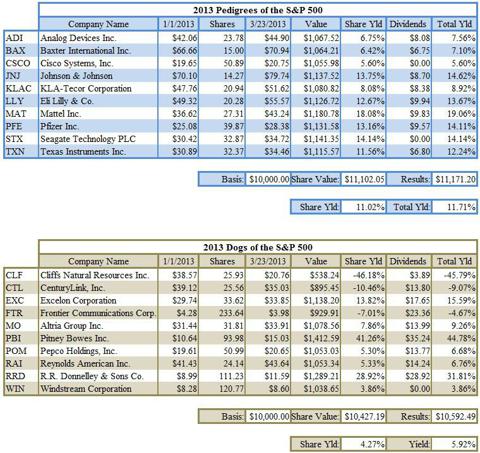 Click to enlarge
Cliffs Natural Resources Inc. (NYSE:CLF) continues to free fall, While Pitney Bowes Inc. (NYSE:PBI) continues its stellar ways.
Disclosure: I am long PFE.