Will minimize discussion - preparing material for end-of-quarter review, which will either show up as an article, or as a blog.
(click to enlarge)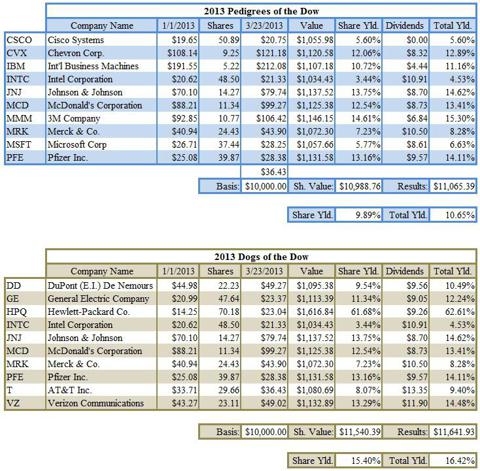 Click to enlarge
Again, things are actually closer than they seem, as more than 500 BPS are attributed to the phenomenal performance of Hewlett-Packard Co. (NYSE:HPQ).
Disclosure: I am long PFE.