Starting this week, the first week of Q2, I'm going to combine both the Dow comparison and the S&P comparison in the same blog. Don't know if it will save work, or if anyone actually looks at these things, but I feel too much like I'm padding my Blog numbers when I give the weekly results in two separate entries.
First, the Dow: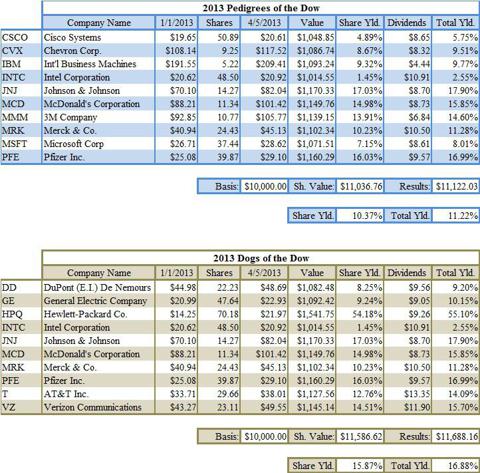 This was quite a down week, even for the market as a whole. Even Hewlett-Packard (NYSE:HPQ) pulled back a bit. Intel (NASDAQ:INTC) can't seem to get going, despite its popularity in the small-device category.
Here's the S&P: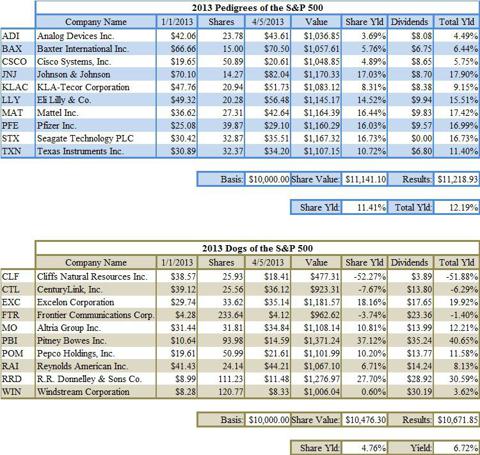 Again, a down week for the market, which doesn't do Cliffs Natural Resources (NYSE:CLF) any good, as it just underscores how poorly Cliffs is doing. Their Q1 dividend was $0.15, a drop of $0.475 from the previous level (a 76% drop), mining operations being cut back, and safety violations being cited.
Meanwhile, competitors Pitney Bowes (NYSE:PBI) and R.R. Donnelley & Sons (NASDAQ:RRD) continue to lead this pack.
See you next week!
Disclosure: I am long PFE.