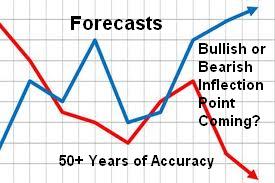 AS you likely know, I also publish (unedited, critiqued or influenced by anyone!) weekly articles in SafeHaven.com rather frequently. These weekly articles rotate through a 13 week period covering the following Companies: AA, AAPL, BAC, C, CMCSA, CSCO, F, GE, GOOG, INTC, MSFT, AT&T, XOM.
( To view my 20-Year Chart for any of the above Symbols - just Click on the Symbol ).
Most Current Article on AT&T (T). Please Read this Article - Click on the following URL: http://www.safehaven.com/article/27162/investing-wisely-att-forecasts-confirmations-results
Performance of My Forecasts
(click to enlarge)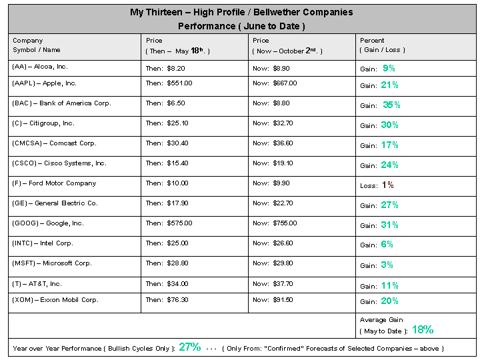 Click to enlarge
Note for Above Table: In late May I published a ("Confirmed") Forecast for all 13 of the above Companies. Normally, I am "Selective" and Cherry Pick what appear to be the current Best of the Best at an Inflection Point to "Confirm." In this Forecast (Study) -- this was my way of publicly performing a "Study" of - which Companies Perform Best and Worst? - using my Methodology for Investing Wisely. From time to time I publish an Article on "Being Selective" and this "Study" once again "Confirmed" that the content of my Article and all my previous Analytics / Studies are doing their job very well. In other words, My Methodology works! AA, F, INTC, MSFT and A&T&T all under performed as was expected. AAPL, BAC, C, CMCSA, CSCO, GE, GOOG, and XOM all over performed as was expected. Remember My Rotation Model that I share so frequently. There are always Companies that are currently In Favor and Companies that are currently Out of Favor. That's called "Being Selective" by using Rotation!
Performance: Twelve out of Thirteen profitable investments using my High Profile / Bellwether Companies is pretty good Performance in this Marketplace! These Companies were all ("Confirmed") Forecasts, Averaging 17.92% in the last 3 month period.
Please consider reading my all my articles for the above Companies in SafeHaven.com. They are listed under my name (Steve Bauer) under the heading of Authors.
URL: http://www.safehaven.com/author/489/steve-bauer
- - -
Special Note for the above Companies:
My on going series of 13 - High Profile / Bellwether Companies that I am sharing is a simple three month rotation ( one Article per week for 13 weeks ) from my ("Confirmed") Forecasts / Opinions. You might consider following these 13 companies yourself and in my Saturday posting here in SeekingAlpha.com.
- - -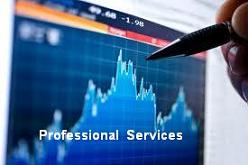 I am seeking new Asset Management / Consulting and Mentoring Clients. If paying a one percent professional fee for a guaranteed return of 15+ % consistent annual profit is not in your mindset - I suggest you pass on my invitation to begin an Email dialog.
If you take positions, based on my Articles, without notifying me for further guidance, I suggest you are not Investing Wisely. I can assure you that taking Guidance without the complete picture, from the source, is a sure way to be a very long-term LOSER.
Folks, I am here to offer my experience and guidance, but I expect to be paid for it. Clients receive a minimum of two special Emails per week with encouragement to share their questions and thoughts. Followers often have up to a half-a-dozen articles and comments per week from me in my various financial blogs.
- - -
You may have noted that my personal blog has been terminated. Please open it to read my reasons for my not providing free guidance.
http://investingwisely-rotation.blogspot.com/?spref=tw
Please Email me if you are interested in further Guidance or Clarification of my postings and perhaps details of my professional services. ( I do NOT reply to SA message board communications / ONLY / Emails with some background on yourself and your Financial (Needs, Goals and Objectives).
My Email Address: senorstevedrmx@yahoo.com
Thanks, I hope to hear from you via Email. If you do not receive a prompt reply it is because you, for what ever reason, came through as SPAM. Yahoo is not perfect and neither am I.
Giving you my best is important to me so be persistent until you and I have a profitable Email dialog in motion.
Thanks for taking your time to become better acquainted with my work / analytics.
Smile, have fun Investing Wisely,
Dr. Steve