Apache Corp. And Peers Valuated and Forecast
I am writing articles for OilPrice.com and it is fun.
My focus articles are on Energy, Gold and Rare Earth. You might want to check out my contributions. Use this URL and scroll down past my Biography:
http://oilprice.com/contributors/Dr.-Steven-Bauer/articles
Here are a couple Tables you might like and an excellent Comparative Chart of Apache and four Peers.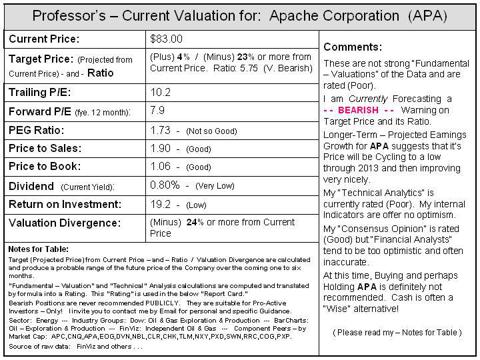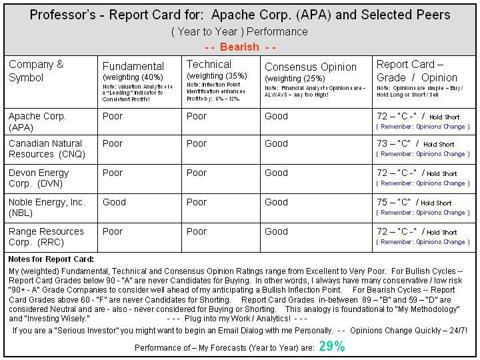 APA,CNQ,DVN,NBL,RRC,SPY
Smile, Have fun, "Investing Wisely,"
Dr. Steve
Disclosure: I have no positions in any stocks mentioned, and no plans to initiate any positions within the next 72 hours.