Forecast for: Software (IVG) - ETF - November 11, 2012
As you likely know, I also publish (unedited, critiqued, controlled or influenced by editors!) Weekly articles in SafeHaven.com. These Weekly articles rotate through a 13 week period covering 13 Bellwether / High ProfCompanies and the following ETFs: My most recent series of articles, posted here in SafeHaven.com are: BJK, IAI, IAT, IGV, KOL, XAR, XBI, XES, XHB, XME, XOP, XPH, XSD. These are also my High Profile / Bellwether ETFs that I primarily use in my work / analytics. (Please click on any of the above Symbols for my Longer-Term Chart).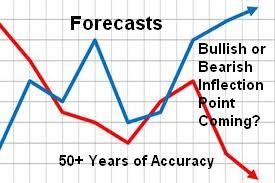 or anyone
ile
My Most Current Article is on - Software (IVG). To read this Article - Click on the following URL:
http://www.safehaven.com/article/27646/investing-wisely-software-igv-etf-forecasts-confirmations-results
- - -
Performance - Year to Year and Latest Bullish Company & ETF Forecasts
Year to Year: 29%
Latest Bullish Company & ETF Forecasts: Twelve out of Thirteen profitable investments using my High Profile / Bellwether Companies is pretty good Performance in this Marketplace! (More recently Ford has turned profitable - so - it is currently - Thirteen out of Thirteen!) These Companies were all ("Confirmed") Forecasts, Averaging 17.92% (currently a bit better) in the last 3 month - June to September period.
I have now begun to write a Thursday Edition for ETFs. It will be awhile before I can begin to post performance. I DO NOT ("Confirm" - "Bearish") Forecasts. If you are interested please contact me by Email.
Please consider reading my on going articles for the above in SafeHaven.com. My archive is listed under my name (Steve Bauer) under the heading of Authors.
URL: http://www.safehaven.com/author/489/steve-bauer
- - -
Professional Services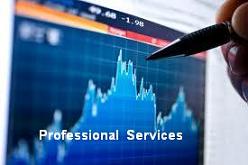 I am seeking new Asset Management / Consulting and Mentoring Clients. If paying a one percent professional (asset management) fee for a guaranteed return of 15+ % consistent annual profit is not in your mindset - I still would like to offer my invitation to begin an Email dialog. Maybe by sharing your questions and thoughts, I can change your mind?
If you take positions, based on my Articles, without notifying me for further guidance, I suggest you are not "Investing Wisely." I can assure you that taking Guidance without the complete picture, from the source, is a sure way to be a very long-term LOSER.
Folks, I am here to offer my experience and guidance, but I expect to be paid for it. Clients receive a minimum of two special and private Emails per week articulating my current thoughts and opinions. I also offer on going encouragement to share their questions and concerns.
- - -
You may have noted that my personal blog has been terminated. Please open it to read my reasons for my not providing free guidance.
http://investingwisely-rotation.blogspot.com/?spref=tw
Please Email me if you are interested in further Guidance or Clarification of my postings and perhaps details of my professional services. ( I do NOT reply to SA message board communications / ONLY / Emails with some background on yourself and your Financial (Needs, Goals and Objectives).
My Email Address: senorstevedrmx@yahoo.com
Thanks, I hope to hear from you via Email. If you do not receive a prompt reply it is because you, for what-ever reason, came through as SPAM. Yahoo is not perfect and neither am I.
Giving you my best is important to me so be persistent until you and I can put a profitable Email dialog in motion.
Thanks for taking your time to become better acquainted with my work / analytics.
Smile, have fun - Investing Wisely,
Dr. Steve