General Electric Company (NYSE:GE) -- Bi-Monthly Update
Intro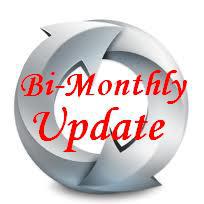 General Electric Company is one of the finest Companies in the world. I like it as an "Income" Company because it, in "good times" it provides a solid Dividend and Modest Growth for Seniors, Retired Folks, and Conservative Investors.
I just completed my weekly study of all my High Profile Industrial Companies and Industry Groups. This is a study that I do with much energy because I have devoted so much time and experience in the study of Companies like (GE).
My objective, in these studies, is to identify changing trends for my Forecasting Analytics. Simple stated I want to have current notes to quickly refer to on the anticipated direction of this Sector and Industry Group.
You might want to check out my Personal Blog. I cover a lot of ground each and every day. Just Click - - > http://investingwisely-rotation.blogspot.mx/?spref=tw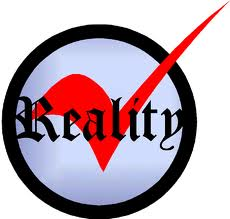 I do a "Reality Check" on many Companies every single day. This helps me separate the currently "Favorable" Companies from those that I believe have become currently "Un-favorable" to own.
In my work / analytics, I maintain two asset-management lists. I call them Candidates for Buying (C4Bs) and Candidates for Shorting (C4Ss). For further guidance this provides me the ability to concentrate my time on the top ten-percent and the bottom ten-percent. Obviously, this leaves out those many, many Companies that are current in the middle. I call those "middle" Companies, "Current Also-Rans." As the Market cycles, I focus on the ten-percent of - what's hot and the ten-of what's not!
Commentary
This week's Commentary on - General Electric Company (GE) - covers all of my many log-term and trusted Indicators, both Fundamentally for Valuations and Technically for Momentum.
Please connect with "My Focus Article." Click: http://seekingalpha.com/instablog/121308-steven-bauer/2057252-my-focus-article
Results from my Study / Analytics: General Electric Company and other Industrial Companies that I follow are tracking well with the Marketplace. Although (GE) is in a strong Rally it is always an excellent contributor to my Analytics.
My Forecast is not as bright as you may think.
A Special Technical Perspective of GE
It has NOT always been like you are being told by so many who do not take the time to "Invest Wisely." General Electric Company (GE) has taken some big hits over the past twenty years and is clearly under performing again.
Long-Term Perspective: I insist the a Very Long-Term Perspective is critical to consistent annual profitability and your financial health. For a twenty year Chart of (GE) with a comparison of the S&P 500 - Just Click - - > http://stockcharts.com/h-sc/ui?s=GE&p=W&yr=20&mn=0&dy=0&id=p90769012660&a=300758487
Upon request I will provide you a personal Email with my specific (OTCPK:WHEN) recommendation as to how and when to Sell (if you haven't already), General Electric Company I believe that (GE) will be - or - is peaking again in the near-term (one or so months). My historic Forecasting accuracy is within a couple / few percent.
A Unique Graphic / Chart: I maintain a stable of these Graphics / Charts in my StockCharts - PublicList, Just Click - - > http://stockcharts.com/h-sc/ui?s=GE&p=W&yr=1&mn=6&dy=0&id=p08283835506&a=300738211
Here are a number of the Component Companies / Peers in the Industrial Sector that I focus on: GE, UTX, SI, BA, HON, CAT, DHR, LMT, PCP, DE and yes there are many more!
My Current Opinion and Forecast of GE and for "Income" Investors
* HOLD for Selling at the next peak or top. I will nearly always take profits soon after my Initial Bearish "Warnings" kick into place. (I do not provide my Selling or Buying Strategy Publicly - or - in this blog. If you would like my current "Strategy" please feel free to Email me).
* I have placed (GE) on my Initial Bearish "Warning" on my Asset Management Lists. That means I have a focus on Selling and definitely no focus on Buying at this time.
* (GE) is currently strong Technically but I have notable reservations about my Fundamental Valuation, (not that compelling) that is why I have placed it on an Initial Bearish Forecast - "Warning."
* Don't get nervous you have time to take profits and move to Cash. But don't become complacent! (Check with me for timing if you like).
* I am Forecasting a soon to be realized Top Technically for (GE). My Fundamental Valuations are not supportive of much more upside in price.
* It has been a nice "Income w/ modest Growth" ride up to this topping time frame but Caution is definitely "Warranted."
* Remember even a high Dividend paying Company is worthless to your bottom-line objectives when your holding drops in price in just a few weeks more than the Yield itself! I'm sure you have experienced this disappointment in the past.
Selectivity
Selectivity is what I preach and is what separates the Average Investor and Mutual Funds from the profits that come with long-hours / hard work and "Selectivity." My Articles on "Be Selective" can be read - Just Click - - > #1 http://seekingalpha.com/instablog/121308-steven-bauer/2066592-flash-update-be-selective-i
#2 http://seekingalpha.com/instablog/121308-steven-bauer/2066602-flash-update-be-selective-ii
Conclusion
General Electric Company (GE) is a company that has clearly provided two things in the past 20 years. It has done its job well, with Dividend Income and in "Good Times" done its job with Growth. Good Times don't last for ever, the above chart confirms this fact in spades.
If I can be of help just Email me. Serious Investors Only - Please!
senorstevedrmx@yahoo.com
Would you be interested in Professional Guidance and Direction. I have over 50 years of Asset Management experience with excellent results?
I write Weekly Updates on: AAPL, BAC, GE, GOOG, MSFT, GLD, UGL, UCO, XOM. And, more High Profile Companies are to be added. What is your favorite?
Have a Profitable Week,
Dr. Steve