Google, Inc. (NASDAQ:GOOG) -- Bi-Monthly Update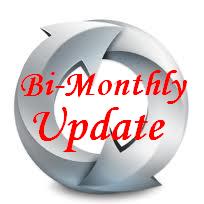 I just completed my weekly study of all my High Profile Technology / Internet Companies. This is a study that I enjoy very much and is a treat for me because I have so much time and experience in the study of Companies like (GOOG).
My objective is to identify changing trends for my Forecasting Analytics. Simple stated, I want to have current notes to quickly refer to on the anticipated direction of this Sector and Industry Group.
This week's Commentary on - Google, Inc. (GOOG) - covers all of my Indicators, both Fundamentally for Valuations and Technically for Momentum.
Please connect with "My Focus Article." Click: http://seekingalpha.com/instablog/121308-steven-bauer/2057252-my-focus-article
Results from my Study / Analytics:
Google, Inc. and other Internet Companies are tracking well. Although Google, Inc. is in a strong Rally it is always an excellent contributor to my Analytics. My Opinion is to Hold for the foreseeable future.
My Forecast is not as bright as you may think.

If you own or are considering owning Internet Companies, the securities are a mixed bag. Google, Inc. is currently strong Technically but I have reservations about my Fundamental Valuation, there I have placed it on an Initial Bearish Forecast - "Warning."
A Twenty Year Perspective of Google, Inc. (GOOG)
It has NOT always been like you are being told by so many who do not take the time to Invest Wisely. Google, Inc. (GOOG) has taken some big hits over the years.
URL for (20-years of) GOOG: http://stockcharts.com/h-sc/ui?s=GOOG&p=W&yr=20&mn=0&dy=0&id=p25179194005&a=300758179
A Rather Unique Chart / Graphic on (GOOG)
URL for this representation of (GOOG): http://stockcharts.com/h-sc/ui?s=GOOG&p=W&yr=1&mn=6&dy=0&id=p98639946647&a=300738209
Selectivity
"Selectivity" is what I preach and is what separates the Average Investor and Mutual Funds from the profits that come with long-hours / hard work and "Selectivity."
Here are a number of the Component Companies / Peers in the Internet Industry Group that I focus on: GOOG, FB, BIDU, YHOO, LNKD, YNDX, TRIP, AKAM, GRPN, IACI, YOKU, AOL, AWAY, YELP, SOHU.
If I can be of help just Email me. Serious Investors Only - Please!
senorstevedrmx@yahoo.com
I also write Weekly Updates on: AAPL, ABX, BAC, CAT, D, F, GE, GOOG, INTC, MSFT, T, GLD, UGL, UCO, XOM.
Have a Profitable Week,
Dr. Steve