General Market / Global / Sector Updates w/ Accurate Forecasts and Much On Going Support and Guidance to Profit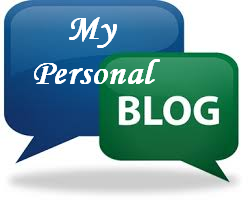 If you are not plugged in to my Personal Blog - - may I suggest you are missing some very accurate Direction and Guidance.
Forecasting, and the procedures I use, is my secret on how to profit in the Stock Market. I have developed rather excellent skills at Forecasting and offer the Pubic an insight on how I do "profit in the Stock Market."
Briefly said: Forecasting leads me to the Best of the Best when I anticipate Buying into a Bullish Cycle and just the opposite for when I anticipate Bearish Cycles.
On Saturdays I provide my Followers in my Personal Blog and "double" Update on the U.S. General Market.
During the week, I Update my Various (On Going) Forecasts and Opinions. They include: U.S. General Market / Global Markets / Sectors / Commodities (i.e. Gold, Silver, and Crude Oil) and rarely individual Companies / Industry Groups / ETFs. The latter are exclusively for my Clients and Prospective Clients.
You might want to check out my Personal Blog. I post every day. Just Click - - > http://investingwisely-rotation.blogspot.mx/?spref=tw
Upon Entering my Blog - - - You will need to Scroll Down - just a bit to my - dated - Daily Postings.
I hope you will find my work / analytics to be both very accurate and profitable.
Smile, Have Fun, "Investing Wisely,"
Dr. Steve