Global Markets - Ex U.S. - Update and Forecast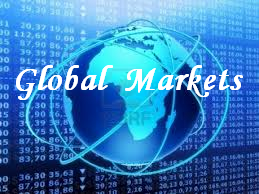 Today I am going to "Pick-On" the Un-Favorable and Weakest of my Universe of Global Markets Ex U.S. My Universe is 30 Countries or Geographic Areas / Groupings.
They are: Emerging Markets / Australia (notably weakening) / Brazil / Canada / China / Europe (questionable) / Hong Kong / India / Italy / Japan / Latin America / Mexico / Pacific - Ex Japan / Philippines / Russia / Shanghai (current rally could have legs) / Singapore / South Korea / Spain (recovery rally since June 2012 may be waning) / Switzerland / Taiwan ( recovery rally since November 2011 may be waning) / United Kingdom (notably weakening).
This is a BIG BUNCH !
My Analytics is also VERY Accurate - so take note . . .
This Update and Forecast is also published in my Personal Blog. My Personal Blog is designed to provide much more frequent Forecasts and Opinions than I publish in SeekingAlpha.com. You might want to get acquainted with my work / analytics in my Personal Blog. URL: Just Click - - > http://investingwisely-rotation.blogspot.mx/?spref=tw
Smile, Have Fun, "Investing Wisely,"
Dr. Steve