Global ( 30 -Country ) Markets - Ex U.S. - Update and Forecast
My logo is: "Investing Wisely."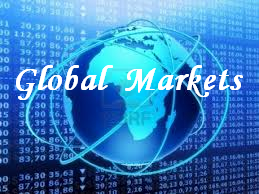 This is a two part article, this introduction and my supporting article with a large Table of my Forecasts and Opinions on over 30 Global Countries. (Please scroll down and click on my URL.
This Bi-Monthly edition will "Focus-On" the most Favorable and Strongest (as-well-as) the most Un-Favorable and Weakest of my Universe of Global (Country) Markets Ex U.S. This is my forte - Forecasting and Identifying the Favorable securities to Buy and Identifying the Un-Favorable securities to sell or perhaps short. In-between those two limits -- ALL other securities are simply on my "To Watch List."
At this time frame, for the Global (Country) Markets are increasingly quite Bearish within my Universe of 30+ Countries or Geographic Areas / Groupings.
My weighting for all my Analytics is more heavily focused on the Economics and Fundamentals. I always use my very unique Technical Analysis to confirm and support my foundational research.
As you follow my work / analytics you will quickly note that, while I monitor many Groupings or Universes of Securities and am only interested in the most and least Favorable. For me, it is dwelling on the Best of the Best and the Worst of the Worst. This is how to always maintain a well above average Profitability and annually a consistent bottom line for myself and my Clients.
My Analytics of all these Global (Country) Markets provides an excellent perspective as to making the all important "When" and "What" Investment Decisions at both Bullish and Bearish Inflection Points and Bullish and Bearish Cycles in all Global Stock Markets.
IMPORTANT TABLE - -
My overall Forecast and Opinions are in a Supplementary Article with a complete Table of all 30+ Countries. Please use this URL you will be given quite a trip around the World Stock Markets.
http://seekingalpha.com/instablog/121308-steven-bauer/2381552-global-country-markets-ex-u-s-supporting-analytics-for-30-global-country-market-articles-november-6-2013
If you are not plugged in to my Personal Blog - - may I suggest you are missing some very accurate Direction and Guidance.
Forecasting, and the procedures I use, is my secret on how to profit in the Stock Market. Over all these years, I have developed excellent skills at Forecasting and offer the Pubic an insight on how I go about "profiting in the Stock Market."
Briefly said: Forecasting leads me quite early-on to the Best of the Best when I anticipate Buying into a Bullish Inflection Point / Bullish Cycle and just the opposite for when I anticipate Bearish Cycles.
You might want to check out my Personal Blog. I post most every day. Just Click - - > http://investingwisely-rotation.blogspot.mx/?spref=tw
I hope you will find my work / analytics to be both very accurate and profitable as well as well worth following.
Smile, Have Fun, "Investing Wisely,"
Dr. Steve