Flash Update - - Friday -- ( Forecasting The U.S. Stock Market ) -- November 8th: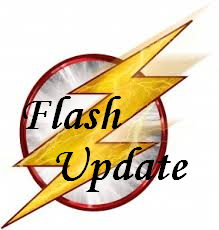 Often after a notable day in the General Market I will get to my Analytics very early the following morning and have a long look at well over one-hundred of my Forecasting Indicators.
These Indicators are: Economic / Fundamental / Technical in nature.
After yesterday's drop in the Marketplace I took a lot of extra time again to get a clear picture of what yesterday was all about.
You may want to review my most recent Forecasts and Opinions on the General Market. Please have a look - my "Stuff" is very Accurate.
URL: http://seekingalpha.com/author/steven-bauer/instablog/symbol/spy
Apple, Inc. is one of my favorite General Market Bellwether Indicators. Along with Apple's performance yesterday (and the past several days) and my Indice / Breadth Technical Indicators - - neither of us are impressed with the very clear and overly euphoric and Bullish nature in the recent Marketplace.
Was this a TOP? No, and that will be confirmed in the coming days.
Will we see more Downside? Yes, but that will also be shortly followed with yet another Rally. This is the rally that I will focus on with great interest.
Recently, I said in my Personal Blog: "I will not take this BAIT until next week or perhaps not at all."
http://investingwisely-rotation.blogspot.mx/?spref=tw
I will keep you posted in my personal Blog and from time to time here in SA.
Dr. Steve