It's Tuesday's - General Market - What to Expect - July 15th.
My logo for over 50 Years is: "Investing Wisely."
Accurately Forecasting any major Indice, (Dow - 30 / S&P 500 / Nasdaq, Etc.) Index or any Security for me is a daily routine that I have maintained for well over 50 years.
My General Market Forecasts are published in SeekingAlpha.com on: Tuesday / Thursday / Saturday / Sunday.
You might want to read my articles and their archive articles on: (AAPL), (GE), (GOOG), (AMZN), (CSCO), (GLD), (MSFT), (SLV), (T), (XOM).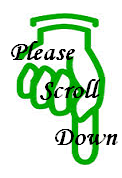 Please Scroll Down for my General Market - Update
General Information About My Methodology
I spend the majority of my research / analytics time Forecasting. The reasons are simple: a) it gives me a lead-time (often several weeks or more) to refine or fine-tune those Candidates for Buying (C4Bs) - or - Candidates for Shorting (C4Ss) -- also -- for Regular and Inverse ETFs; b) it provides very clear prospective of where the General Market / Sectors / Industry Groups are going from this point foreword, in other words the "Big Picture;" c) it offers very accurate "Comparative Analytics" of specifically Which Companies or ETFs currently have the highest prospect to profit with the lowest threshold of risk.
Yes, it is a process that I cannot do with out - - (perhaps that should be true for YOU TOO!) - - and indeed is analytic tool that greatly enhances each transaction's performance by at least 10% and often more! I hope you will want to learn about my Methodology of "Investing Wisely."
A Most Critical Element of Your Consistently Being Profitable

Unfortunately a Reality Check seems to have faded badly with many Investors over the past decade or so. The focus seems to stress the "Now" rather than the future profits that are so readily available, with just a little patience.
Since my retirement my annual profitability has increased markedly. The probability for Profit when I Formally Recommend a Company or ETF to my Clients is well above 90%. My individual transactions have all been over 20% more recently. This includes Income - Utilities, High Dividend Paying Companies and my Growth and Aggressive Growth Recommendations.
Please click on "Reality Graphic" for my brief article on Reality.
Here is Some of My "Investing Wisely" Wisdom on "Reality" that I Have Profited From for 5 Decades
The Stock Market can only be profitable if we are well tuned to the Perceptions of Investors - My (POI) Indicator. Paradigms are what they are, and are only changeable when an opposite or perhaps negative event within the Stock Market is both abundantly and often hurtfully clear and strong enough - change that paradigm. Even then Investors tend to hold on to their "paradigms" until death. As an Investor, you might want to start pondering - - that all other Investors are going to believe what they believe - - - that is - until "Reality" finally sets in - - if ever.
I suggest that the problem that nearly all Investors have is two fold: a) that when a Bull Market is confirmed most Investors, start buying late and keep hoping all the way up and then all the way back down. Taking profits is not something they do well; b) that after a Bear Market is confirmed most Investors keep holding and hoping all the way down.
Hope is a lousy way to manage your Nest-Egg!
The Marketplace is currently in Bullish Market Cycle, as in all Bullish Market-Cycles, few investors will psychologically be able to unload their holdings (take profits) when a new Bear Market begins again. It is and always will be that way. In my articles, I am trying to help you fix that incorrect paradigm!
Facts - or - "Reality" - - For Me it is BOTH!
The FACT is that today's U. S. Stock Market is: a) Over-Valued (P/E divided by Inflation adjusted Earnings); b) Over-Bought (Above its Mean); Overly-Bullish (Sentiment), with Interest Rates on the Rise (Measured with reference to Calendar Quarters); c) Over-Exuberance (Judgmental at Best). This identical condition has been a common characteristic for most every significant market peak throughout the history of the Market itself.
Today's "What to Expect" & Forecast of the General U.S. Stock Market
The General Market is UP and unfortunately is considered by many that it will stay UP indefinitely. Those who are saying or suggesting these words are DEAD Flat Wrong ! It is Topping and that is a - FACT !
Note:
Yes, I am the one who is suggesting a Bear Market is upon us.
What most Investors don't realize is that there are two Stock Markets.
The First and of Course the one's 99% of the Investors follow are the Major Indices i.e. Dow Industrials; New York Composite; Nasdaq Composite; S&P 500 / 400 / 600; Russell; Etc.
The Second is the Breadth of the Marketplace which is what is often referred to as the "Internal Market."
So, I say and agree "The General Market is UP" and that is a FACT.
I also say "The Breadth (Internal Market) is on its ASS and that is a FACT. (Check the Losers in Your Portfolio)!
Ironically, ( if you are a true Follower of my Work / Analytics - You know that I am still holding many of my over 46 Companies that I write articles on each and every day - including all 30 Dow Industrials. Also, my performance is far superior with my methodology and conservative management philosophy. My Conclusion: Being a cautious and prudent Asset Manager is better than being Greedy.
Believing that the Stock Market will remain lofty and continue to make new highs is Not How the Stock Market Works Historically - - FACT ! - - Not What the Economic and Fundamental (Information & Data) is Presenting - - FACT ! - - and it is Not within my Near-Term and Short-Term Forecasts - - FACT ! - - Not WHAT the Breadth (Internal Market) is doing. (please see below for more detail).
"Facts do not cease to exist because they are ignored." - Aldous Huxley
and
Again - - Study your Portfolios and Mutual Funds and the above will be clearly confirmed.
The Marketplace will likely continue to see-saw Up and Down for a while longer into 2014 while continuing to make a definitive TOP. Unfortunately, it has already lulled most investors to sleep and more will follow. When you get your wake-up call you will have already lost a notable portion of your portfolio.
Please READ - - a) , b) , and c) - - - Twice or More Times . . .
a) If you have not experienced a TOP then I probably cannot frame the words to convince you of the amount of financial HURT it creates. . .
b) Experience tells me that if you have experiences a TOP before, you will somehow decide that "this time is different" and the same financial HURT will not happen this time. . .
c) If you were HURT strong enough in a previous TOP, perhaps you will spend even more time reading my articles and perhaps contacting me. Certainly my published Performance each Monday, my credentials, and my dedication should help for me to help you through the inevitable re-occurrence of a TOP.
At this time I am primarily holding very few Securities - Long and am Holding-Cash (quite a lot of it !!!) in anticipation of a Bearish Inflection Point. When this Forecast "Bearish Inflection Point" occurs - - I will prudently be taking Bearish Positions i.e. Inverse ETFs for Retirement Accounts for my Clients who have such an Asset Allocation Model.
You might want to note my 5-Year Profitability of my Asset Allocation Models ( Income / Income & Growth / Growth / Aggressive Growth ) Published each Monday in SeekingAlpaha.com.
The securities I am Holding have not yet broken to the downside sufficiently to Sell - so I just Hold until they do. You might also want to spend some time reading my daily Updates (three per day) of the 46 Bellwether Companies ( with Performance) I use and have used over these many years.
Oh Yes they will "break to the downside" (they always have and they always will) it is only a matter of time. I hope you have a way to note just how many Companies / ETFs have already - Peaked and are and have been Descending, there are hundreds!
I am definitely NOT Buying. I am focused on a Bullish Topping that will be followed with a new Bearish Inflection Point or if you prefer a new / meaningful Bearish (Primary) Cycle and perhaps another monster Bear Market. Please consider reading my article on: My Long-Term Performance Record back to 1957. Just Click.
Forecasting the Near and Short-Term of the General Market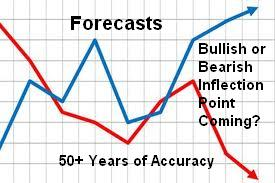 This week (so far for just Monday) the General Market was UP - with my Bias having also having turned DOWN again. This has been is within my Forecast.
Special Paragraph:
Yesterday is a perfect example of WHY I continue to tell you that Wall Street and you Government is SCREWING you. Goldman Sachs Up-Graded their forecast for the year and Investors and Financial Analysts took the hook, line and sinker. Goldman Sachs also announced that they were profitable after paying a fine of $7 Billion to the Government. PAYOLA for FAVORS from the FED. If, evidence like this does not convince you, about the MANUPULATION of You the People, I am sorry.
The "NEWS" can and does delay my Forecasts but seldom if ever changes them. Currently, my focus a new word / name - it is: "JANET. The Fed. is a pathetic agency of the combined U.S. Government and Wall Street. These people are puppets and are screwing the public at every turn in the road. I am pleased to share with you that over history the General Market takes a CATHARGIC and upchucks what these people have created over the previous few years. Yes, it happen every few years and is about to happen again.
"That's why my preaching Patience and Discipline is so important if you are looking for a Bearish Short to Longer-Term Inflection Point - and I am.
Please remember the Near-Term is only what supports the Short-Term and in turn the Short-Term supports the Intermediate-Term and on to the Longer-Term. This means that - - I / YOU must remain Patient and wait for my Composite Technical Indicators to do their thing.
Using my Forecasting Methodology, I am very prepared and confident with my pending Formal (Bearish) Recommendations to my Clients.
The trick is knowing the difference between the Favorable / Un-Unfavorable and the "Also-Rans" - and - Discipline and Patience of "Investing Wisely."
For the Near-Term: ( one day to thirty days - or less ) The Market is no longer in a rally phase. The Bias is and will be down for a time with volume likely to be low. Trading is "Shabby" and there is to much up / down which translates indecisiveness. This Is Not Good for the Bulls but they don't know that or accept that until they are BIG LOSERS.
My Indicators are that - the Market is yet in another Pull-Back Cycle / Phase as evidenced by the last two weeks of - lethargic (going nowhere) markets. Yes, there is more upside but that too will be lethargic and likely pathetic. How long will all of this bouncing around last? Answer: Not long enough to be a serious Buyer!
For the Short-Term: ( one month to three months ) Longer-Term - Topping is well over-due. There is much internal deterioration going on that is not being made obvious or clear to the investing public. It should be "obvious" if you are looking at the percent progress of your portfolios.
The Bias is and remains Up! ( My Bias Indicators are a much more sensitive Indicator for me than is a Trend. That is why my performance is always several or more percentage points above my peer Asset Managers. )
Repeating: "There will always be "News" that often delays my Near-Term Forecasts but those are temporal and will, as always fade with the sun each day or so."
So stay tuned.
You May be Interested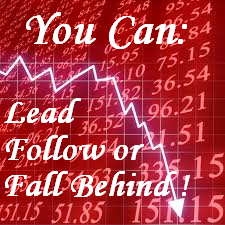 To "have a look" at all my Bellwether Sectors, Industry Groups, Companies and ETFs within this Chart Service - - Just Click-On:Comprehensive Look.
Thanks for your following - - please tell a friend or two about this.
I hope you Stay Tuned - my "stuff " it has been very accurate for over 50 years . . .
Note: Should you have interest in my professional guidance and direction for your Portfolios, please Email Me with your questions or thoughts: senorstevedrmx@yahoo.com.
For Daily Updates and a Deeper View into my work / Analytics, you might want to Click and Scroll Down to my "Thumb-Nail" Articles within my personal blog.
Please spend some time reading my articles for a perspective of their and also viewing my Bio before making inquiries. Sharing a bit about yourself and your financial and needs, goals and objectives would be appreciated.
A relationship between You and Your Asset Manager must be a "Win / Win" affair. You get the Performance and the Education and I get paid for my Analytics / Work and Experience.
Smile, Have Fun, Investing Wisely,
Dr. Steve
AAPL, GE, GOOG, AMZN, CSCO, GLD, MSFT, SLV, T, XOM, SPY, QQQ, DIA