It's quite possibly a little too early to consider calling up your broker (or clicking a button on your trading platform) looking to get short this market.
It would depend -- to some extent -- which index you follow.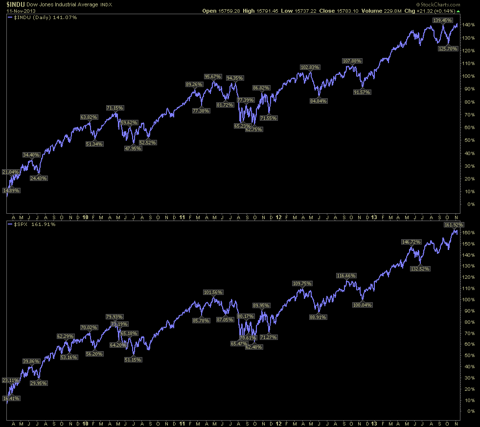 The Dow has been lagging the S&P 500. That doesn't mean it will continue on this path.