Hi,
The link below takes you to Wall Street Sector Selector's September webinar.
In this 15 minute video, you'll get a top down view of today's markets, including the global economic situation and in depth analysis of QE3 and what it means to you. Will QE3 help the economy, raise asset prices or create a huge bond bubble? What does a slowing global economy mean to U.S. stock prices?
You'll find out what the technical indicators are saying and if the best bet is being long or short going into Q4.
Are we headed for a bear market or a huge, new leg up?
We take a careful look at the S&P 500 (NYSEARCA:SPY) to see what it's telling us and also at seasonality and the "Halloween Indicator." We discuss VIX ETNs (NYSEARCA:VXX) Bond ETFs (NYSEARCA:TLT) and the bond market.
chart courtesy of StockCharts.com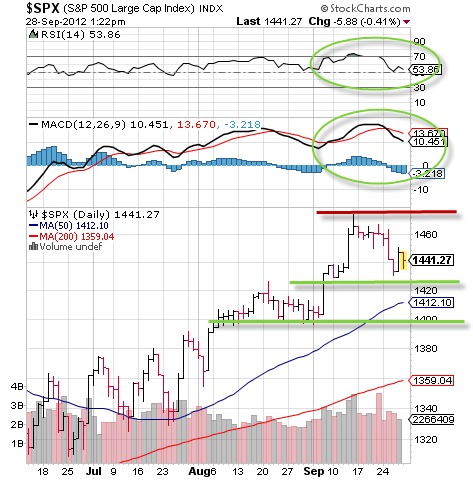 Click here and I'm looking forward to talking with you,
John
Disclosure: I have no positions in any stocks mentioned, and no plans to initiate any positions within the next 72 hours.