Asian-Pacific Stocks: Take a BOLD Look Into 2013 - By Elliott Wave International
Tis the season of year-end summaries and cautious next-year forecasts. We will join the crowd -- just this once! -- and do the same. Except, the forecasts you'll find in the new, December Asian-Pacific Financial Forecast are anything but timid.
Here are the highlights:
CHINA: There are 4 major factors the new Asian-Pacific Financial Forecast brings to your attention -- factors overlooked by almost every analyst out there:
#1 -- Elliott Wave Pattern: Since the 2009 high, the Shanghai Composite has traced out a 3-wave move. We show you what it implies for China's stocks.
#2 -- Price Action: The recent rebound in the Shanghai Composite meets a common relationship between two key waves -- also an important clue for the trend.
#3 -- Price Momentum: The Shanghai Composite recently recorded two important momentum divergences at two degrees of its Elliott wave trend.
#4 -- Market Sentiment: Chinese brokers have been opening fewer and fewer new accounts lately. And, the number of non-zero balance A-share accounts with transactions just fell to 10% of the total. We tell you how both factors fit into the pattern of highs and lows in the Shanghai Composite.
AUSTRALIA: The market cap of Australia's banking sector recently exceeded that of the Eurozone's, even though Australia's population is only about 7% of the EU's. See our Elliott wave-labeled chart of the Australia and New Zealand banking group to understand where Australia's all-important banking sector -- and the ASX 200 -- are headed.
JAPAN: We are watching a specific technical price point in the NIKKEI which, if breached, should send shares flying.
TAIWAN: Asia's New Bellwether? In October 2008, the worst of the financial crisis, our Asian-Pacific Financial Forecast showed subscribers how the long-term Elliott wave pattern in Taiwan's stock market was turning very, very bullish. Soon after, regional stocks soared. Now, the new Asian-Pacific Financial Forecast tells you whether or not Taiwan's wave pattern remains positive for the region.
Special Focus: INDIA. Just days after the October 2008 lows in global stock markets, The Asian-Pacific Financial Forecast also identified a very bullish price pattern in the SENSEX. The index has almost tripled since then. Now, the new Asian-Pacific Financial Forecast tells you -- via 3 powerful charts -- if the boom should continue.
Special Socionomic Section: NEW GAZA CONFLICT. Nathan Rothschild famously observed, "The time to buy is when blood is running in the streets." We have found that when a major conflict erupts, it has usually been preceded by a stock market correction. What does the recent violence between Hamas and Israel suggest for Palestinian and Israeli stocks, then? Read the opening section of the December Asian-Pacific Financial Forecast to see the evidence first-hand.
Tap into these insights now via a 30-day RISK-FREE subscription to The Asian-Pacific Financial Forecast Service. You also get instant access to the still-valuable October and November 2012 issues.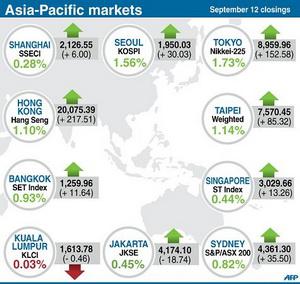 Intraday Forecasts on the Hang Seng, Nikkei 225, MSCI Singapore, ASX 200, STI, Kospi 200, MSCI Taiwan Stocks
You get short, clear forecasts for the direction throughout the trading session, most with short-term Elliott wave-labeled charts. And you get precise support and resistance points, so you always stay in control of your position risk.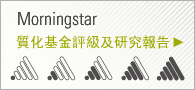 Morningstar Asia Investment Research Free Trial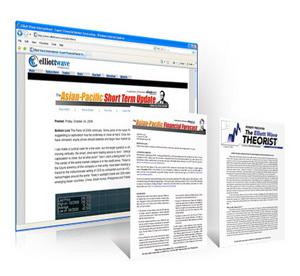 Asian-Pacific Financial Forecast

Gold Silver Alerts Reports Signals Trading
We send Buy and Sell signals, on average 30 to 50 times per month and you can easily make money in the gold and silver spot markets and commodities market with these Sell and Buy signals. It's that easy! Our gold trading signals and silver trading signals are valuable to the forex gold spot market traders and also for the long term gold investors in commodities market. We post the new gold signal every day in the users section of our web site. It will also be emailed to you, so you will not miss any signal.

Instaforex Metatrader
Voted Best Asian Broker
Forex - Gold Silver Copper Oil - Commodities - Futures - NYSE CFD's
Industry standard Metatrader platform. ECN & Standard Spread Accounts. ECN Spreads As Low as 0.10 Pips. 3 Pip Standard Account Trading Spreads. Trade Gold Silver Copper Oil and Agriculture Commodities Also. Forex Analytics Buy Sell Trade Signals. Metatrader Expert Advisors Auto-Trading & Free VPS Service. Mobile SmartPhone Metatrader Software Trading. ForexCopy Trade Copier. Forex Training Course & Videos. Instaforex TV. Trading Contests. No Minimum Opening Account Balance. Easy Deposit Withdrawl. Earn Annual Interest Paid Monthly On Your Cash Account Balance. Swap-Free Accounts Available. Easy Online Adjustable 1:1 to 1:500 Leverage. Hedging Allowed. New Account Bonus Deposits. 24 / 6 Support