The Very Timely Profit Power of Selected Value Stocks
January 07, 2013 - Value Stock Pick of the Week Addus HomeCare Corporation by Zacks Investment Research
Addus HomeCare Corporation (NASDAQ:ADUS) delivered an 11.8% earnings surprise in the third quarter, marking its third beat in the past four quarters. Earnings estimates for this provider of residence-based medical and social services for the elderly have been on the rise since the report, helping it become a Zacks #1 Rank (Strong Buy) on January 3, 2013.
With an impressive valuation, including a price-to-book (P/B) multiple of just 0.9 and a price-to-sales (P/S) ratio as low as 0.3, this stock offers a promising proposition for value investors.
Good Third Quarter
On November 1, Addus HomeCare reported third-quarter adjusted earnings per share of 19 cents, beating both the Zacks Consensus Estimate and the year-ago earnings by 11.8%. Net income (prior to severance expense of $0.3 million) was $2.0 million, compared with $1.8 million last year (before adjustment for $16.0 million for intangible assets and goodwill impairment charge).
Company-wide net service revenues moved up 2.3% year over year to $71.0 million, beating the Zacks Consensus Estimate by about 1%. Revenues from the Home & Community segment were up 6.1% to $59.6 million, while revenues for the Home Health segment were down 13.6% to $11.4 million.
Operating income for the Home & Community segment (excluding head office expenses but including amortization and depreciation charges) stood at 12.6% of sales in the reported quarter, versus 12.1% in the year-ago quarter. The enhancement in margin came on account of cost control, reduced bad debt and other factors. Adjusted operating margin for the Home Health segment was 1.8%, compared with 1.4% a year ago.
Earnings Estimates Inch Up
The Zacks Consensus Estimate for 2012 increased 1.8% in the last three months to 58 cents. For 2013, the Zacks Consensus Estimate moved up 1.5% over the same timeframe to 69 cents, reflecting a year-over-year improvement of 19.0%.
Attractive Valuation
Though shares have approximately doubled over the past year, they remain a good buy. In addition to low P/B and P/S multiples, the stock is currently trading at a forward P/E multiple of 10.6. Going by the usual indicators of a P/E multiple below 15.0, a P/B ratio under 3.0 and a P/S ratio lower than 1.0 for a value stock; Addus appears to be undervalued.
The PEG ratio for the stock is 0.71, based on a 3- to 5- year earnings per share growth rate of 15%. This metric is at a 29% discount to the generally accepted yardstick of 1.0 for a fairly valued stock.
Addus HomeCare Corporation is a provider of health care services in the residential setting. Addus caters to the needs of older citizens and those who may be dually eligible. By providing a range of home-based care, the company's services permit people to stay at home longer. Addus has a market capitalization of about $79.3 million.
Click here for a free trial of Zacks Investment Research.

Value Investing Stock Picks of Guru Investors
GuruFocus is dedicated to value investing. As employed by Warren Buffett, the greatest investor of all time, value investing is the only winning strategy for the long term. GuruFocus hosts numerous value screeners and research tools, and regularly publishes articles about value investing strategies and ideas. GuruFocus also publishes three newsletters: Monthly Ben Graham Net-Net, Buffett-Munger Best Bargains and Microcap Magic Formula Stocks.
What Is Value Investing?
Value investing is the selection of stocks that are priced less than their intrinsic values. Value investors are looking for stocks of companies that they think the market has undervalued. Markets overreact to good and bad news especailly in uncertain times resulting in stock price movements that do not aligned with the company's long-term fundamentals. The result is an opportunity for value investors to profit by investing when the prices are deflated. Mostly value investors use lower than average price-to-book or price-to-earnings ratios, and/or high dividend yields to purchase stocks.

Dividend Paying Stocks Generate Real Cash and Build Wealth
Intrinsic Value
Forecasting intrinsic value is very subjective. Finding and defining intrinsic value is not the same for everyone. Buy buying hopefully at low enough prices, in case the price goes lower, it won't be as severe to allow you to hold short-term to gain the long-term return.

Stock and Industry Analysis Reports Daily Technical Portfolio
Value Investing and the Difference Between Big and Small Investors
Millionaire and billionaire investors have the ability to ride out longer and deeper downtrends or bear markets in asset prices where as small investors and traders cannot so easily without losing their entire account equity. If your not one of these types of investors traders, then you should be highly considering and using stop-loss to cut your losses when they are still small and preserve your investing trading capital. Your stop-loss will depend upon how much money you can afford to lose, leverage, and other factors. Allowing for a stop-loss of 8% average for DJIA and S&P500 stocks to 15% to 20% for Nasdaq and penny stocks is maximum suggested amounts to accept.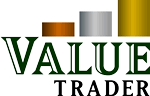 Wary Investors Have Unwittingly Created a Market-Beating Opportunity
Warren Buffett's advice, "Be greedy when others are fearful" has never been more on the mark than during today's hyper-volatile market. General investor wariness is causing a handful of terrific companies to suddenly emerge as "value stocks."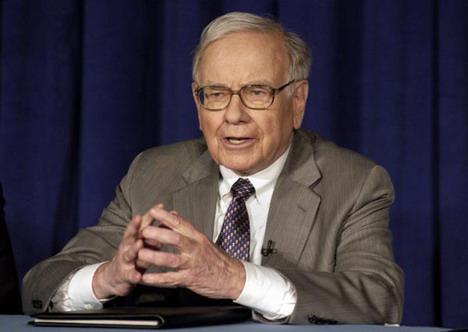 Warren Buffett Value Investing Books
Disclosure: I have no positions in any stocks mentioned, but may initiate a long position in ADUS over the next 72 hours.