Zacks Finance Retirement Planning
Insurance Investing Money Managing Real Estate Tax Information
Free Trial
The Advantages of Planning for Retirement by Zacks Investments Research
Planning for retirement is a popular topic everywhere. Stories on the nightly news, in the Finance section of your local paper, and at your favorite financial institution advise you to start planning today. While most of us know that financial planning for the future is important, few examine the reasons why. Planning for retirement now instead of dealing with it in the future means you can use tax-planning and long-term investment strategies to maximize investment growth and take the stress out of providing for your future.
Tax Shelters and Debt
Carefully planning for retirement well in advance of leaving work allows you to take advantage of plans that shelter long-term growing investments from income tax, ultimately putting more money in your pocket. Studying the tax treatment of various investments during planning ensures your holdings are set up to minimize the taxes you pay now and in the future. Without a retirement plan, you may pay more income tax than necessary. A well-thought-out plan includes paying down debt so you retire unencumbered by large mortgage or loan payments when living on a fixed pension and investment income.
Time to Save
Investors who start planning for retirement in early adulthood have the advantage of time on their side. Interest and stock market returns have years to compound and grow, maximizing the benefits of long-term investing. Without a retirement plan, investors may find themselves trying to play catch-up in their later years by struggling to make large lump-sum contributions to investment accounts. As there isn't as much time for the investments to grow, investors who get a late start must make larger contributions to generate the same monthly income than they would have if they started earlier.
Investment and Savings Opportunities
Retirement planning makes investors take the focus off today and start thinking about future expenses. A retirement plan usually includes regular monthly or biweekly contributions, and financial planners advise clients to revisit their current household budget to find ways to trim today's expenses to increase tomorrow's savings. Working on a plan educates you about investment options and accounts as you think about where to invest your money. Investors with plans can prepare for the impact of inflation and increasing living costs so they aren't surprised by unexpected spiraling costs in retirement.
Stress Reduction
A major advantage of planning ahead for your retirement is the peace of mind that it brings. Knowing that you are working toward your financial goals can help alleviate worry and stress about income and your money running out during the last years of your life. Planning for the lifestyle of a surviving spouse is particularly important if he or she didn't work outside the home during the marriage. Understanding the benefit entitlements of Medicare, Social Security and private pension plans as a couple better positions the surviving spouse to handle the finances independently.
Click here for a Zacks Investment Research free trial.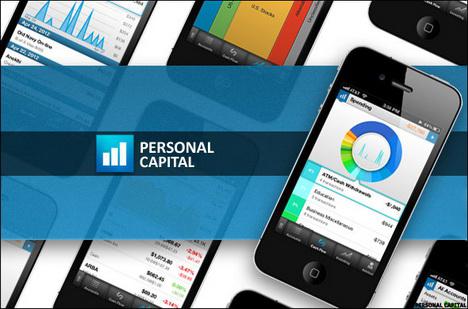 Personal Capital Wealth Management
Helping you manage & grow your money. Personal Capital has created a next-generation financial advisor completely personalized around you. Smart money management in the palm of your hand. See all of your money in one secure place. Account balances, transactions, and investment performance. And now send money to anyone with our Universal Checkbook, exclusively for iPhone.
Morningstar Real Life Finance Retirement Investing Free Trial
What Is Retirement Planning?
Its decideing on your retirement income goals and the actions and decisions needed to achieve your goals. Retirement planning looks at reviewing your sources of income, estimating expenses, implementing a savings program and managing your investment assets. Your future income cash flows are estimated to find out if your retirement income goal will be achieved.
Simply put, retirement planning is the planning you do to be prepared for life after work income ends, not just financially but in all aspects of your life. The non-financial determinats include your lifestyle choices as how to spend your time in retirement, where to live, when to completely quit working, and other factors. A complete approach to retirement planning considers all of these areas.
The importance one puts on retirement planning changes throughout the different stages of your life. Early in your working life, successful retirement planning is about saving and investing enough money for retirement. During the middle of your working career, it might also include setting specific income or asset targets and taking the steps to achieve them. In the few years leading up to retirement, financial assets are more or less determined, and so the importance changes to non-financial and the aspects of your lifestyle.

FREE Video Training: The Cashflow Catalyst Method
How To Create Short-Term Income & Long-Term Wealth By Exploiting This 'Recession-Proof' Market 'Catalyst' In 20 Minutes Or Less


Now Actively and Easily Invest in New World Big Ideas in a Mutual Fund Format
A motif is a investment fund portfolio of up to 30 stocks reflecting an investing idea. Pick an actionable idea from trends and events in our catalog. Customize a motif to your needs - add/delete stocks or change weightings in your fund portfolio. Motif Investing is perfect for investors who want to be a little bit more involved in the stock buy sell decision making with a Mutual Fund.