Gold Silver Alerts Reports Signals
We send Buy and Sell signals, on average 30 to 50 times per month and you can easily make money in the gold and silver spot markets and commodities market with these Sell and Buy signals. It's that easy! Our gold trading signals and silver trading signals are valuable to the forex gold spot market traders and also for the long term gold investors in commodities market. We post the new gold signal every day in the users section of our web site. It will also be emailed to you, so you will not miss any signal.
Click Here to Review Our Latest Gold Analysis Blog Articles
January 22, 2013 - Precious Metals and Stocks Ready to Move Higher by Active Trading Partners
It's been a long drawn out corrective affair with the precious metals since the August-September 2011 top that seems so long ago right now. During that last spike period where Gold rallied to just over $1900 per ounce, we had mentioned many times in articles and to our subscribers that GOLD was likely peaking in a wave 3 of excitement and high powered bullish sentiment. The "tells" were the articles, the CNBC mentions, the daily "CNBC GOLD" ticker at the top of their screen, and the cover of a major magazine.
Since that time, we believe GOLD has been consolidating in what we term a "wave 4" correction, which is a milder version than some others. This is part and parcel of a 5 wave rally pattern and wave 4 is necessary to cool the engines of overbought sentiment and public love of the metals. These wave 4 patterns can take many forms and shapes, but this one appears to be an irregular ABC Version which we have outlined below on the weekly chart views. The length of period of time is nearing 18 months in total, but the lows in the 1550's were already marking price bottom territories, and now it seems more of a matter of time before we see wave 5 up really take off.
This means that Gold and Silver Exploration stocks are very cheap as well, because the senior producers are seeing their stockpiles whittled away while their grades deteriorate at the same time. Once GOLD pops over $1750 per ounce we should see a rally in all the Gold Stocks, but especially in the exploration plays, which are historically undervalued here. Take a look at our GDJX Junior Exploration Stocks chart at the bottom of this article as well. It will need some help to break the downtrend, but again we think the odds are in the savvy investors favor to speculate on a select few in this sector.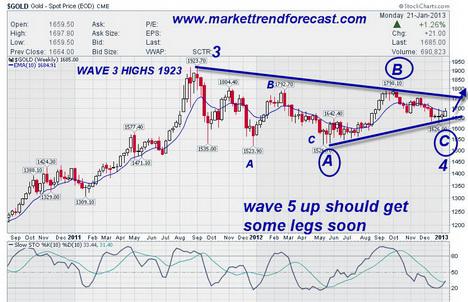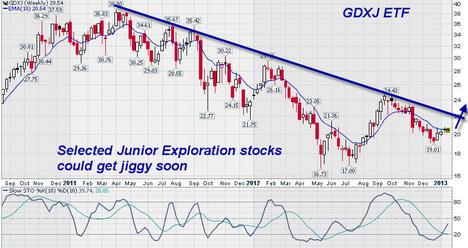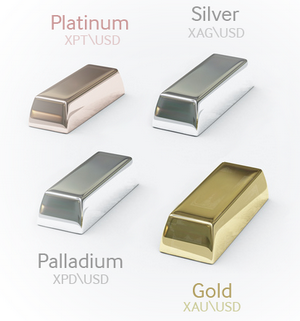 Intraday Forecasts on Gold Silver Copper and Aluminum
You get short, clear forecasts for the direction throughout the trading session, most with short-term Elliott wave-labeled charts. And you get precise support and resistance points, so you always stay in control of your position risk.

Instaforex Metatrader
Forex - Gold Silver Copper Oil - Commodities - Futures - NYSE CFD's
Industry standard Metatrader platform. ECN & Standard Spread Accounts. ECN Spreads As Low as 0.10 Pips. 3 Pip Standard Account Trading Spreads. Trade Gold Silver Copper Oil and Agriculture Commodities Also. Forex Analytics Buy Sell Trade Signals. Metatrader Expert Advisors Auto-Trading & Free VPS Service. Mobile SmartPhone Metatrader Software Trading. ForexCopy Trade Copier. Forex Training Course & Videos. Instaforex TV. Trading Contests. No Minimum Opening Account Balance. Easy Deposit Withdrawl. Earn Annual Interest Paid Monthly On Your Cash Account Balance. Swap-Free Accounts Available. Easy Online Adjustable 1:1 to 1:500 Leverage. Hedging Allowed. New Account Bonus Deposits. 24 / 6 Support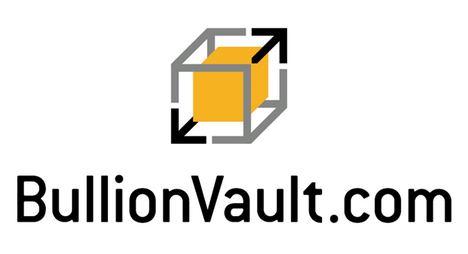 Buy Gold Bullion Online at Live Gold Prices
BullionVault lets you buy pure physical gold and silver at the lowest possible price. BullionVault gives private investors around the world access to the professional bullion markets. You can benefit from the lowest costs for buying, selling and storing gold and silver. BullionVault is endorsed by the major gold mines and is the world's largest online investment gold service. We take care of $2 billion for more than 40,000 users.

Gold Newsletter
USA & Canadian Gold ETF Trading Strategies and Signals
High probability stock, index, sector, commodity, bond, & currency ETF trade alerts. US trading signals, Gold & Silver - GLD, SLV, Gold Stocks - GDX, Crude Oil - USO, Natural Gas - UNG, Index Trading - DIA, SPY, Bonds, Foriegn Investments US & Canadian Stocks. Canadian trading signals, Gold & Silver - CEF.A, Gold Stocks - HGU, HGD, Crude Oil - HOU, HOD, Natural Gas - HNU, HND, Index Trading - XIU, HXU, HXD, Bonds, Foriegn Investments, US & Canadian Stocks.

By Wall Street Cheat Sheet
Join Chicago Mercantile Exchange commentator Eric McWhinnie as he covers Gold, Silver, Gold & Silver stocks, and miners. We look for companies that based on their price today are trading at a discount now or likely bigger discount 12 months from today. The takeover game is a huge part of the resource business. Quality undervalued companies will not remain so for long.

How To Forecast Gold & Silver Prices
Shop Best Selling Gold Silver Coins and Protect Yourself from Financial Crisis and Inflation

Gold and silver are the most popular precious metals investments, especially in times of financial crisis. Investors buy gold and silver as a hedge or safe haven against economic, political, social or currency-based crises, like what is happening right now. These crises include investment market declines, burgeoning national debt, currency failure, inflation, war and social unrest.

"Commodity Code" Gold Silver Oil AutoTrade Metatrader Expert Advisor
The commodity code is a 3 level system. Level 1: The Commodity Code Trading Station Gathers Gold, Oil and Silver quotes directly from the banks. It identifies the common patterns when the big banks are moving the price significantly. Level 2: Commodity Code analyizes the pattern and the signals and decides if there is a profitable low-risk high-reward trading opportunity to apply it. Level 3: The approved signal reaches your Metatrader terminal instantly, opening the profitable trade for you on autopilot.
Disclosure: I am long GLD.