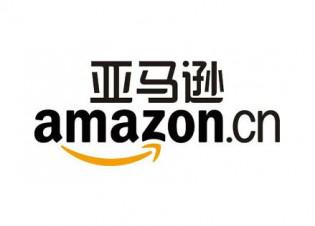 Amazon Opens Appstore in China - By Zacks Investment Research
The world's largest online retailer, Amazon.com Inc. (NASDAQ:AMZN) has recently announced the launch of its Appstore in China, giving Chinese customers access to Amazon's broad selection of Android mobile applications (apps).
The Appstore in China is focused on Android apps that users can download or purchase for their Android handsets and tablets. Amazon's store provides a vast selection of paid as well as free apps and games. The new Amazon store offers both free and paid apps, whereas Google's (NASDAQ:GOOG) appstore, Google Play offers only free apps in China.
In the last few months, Amazon has been aggressively pursuing opportunities in China. Recently, the company offered cloud storage services and launched its Kindle e-book store. Chinese customers can now access e-books using Android and iOS apps.
Amazon has been operating in China for some time but has failed to increase its market share owing to stiff competition from local players such as Alibaba Group Holdings Ltd. and Beijing Jing dong Century Trading Co. Additionally, Amazon competes with China's leading telecom carriers, such as China Unicom (Hong Kong) Ltd. and China Telecom Corp., each of which offer their own application stores.
We believe that despite the strong competition and various regulatory hurdles in China, the new Appstore could help Amazon attract new users due to its reputation and credibility. While the company is not selling Kindle tablets in China yet, the launch of the app store and the e-book store will provide customers a wide selection of Kindle e-books and help Amazon tap a promising market.
Amazon could capture a significant share of the Chinese market over the next few years; which should enable the company to generate an additional several billion dollars a year in revenues.
Amazon is one of the leading players in the extremely fast-growing retail e-commerce market and its strength lies in its huge scale of offerings, its broad reach and platform approach. We believe that Amazon's strong balance sheet helps the company to capitalize on investment opportunities and strategic acquisitions, thereby improving growth visibility.
However, heavy investments in its Kindle tablet computers, new warehouses and data centers may weigh on its near-term results.
Amazon currently retains a Zacks Rank #3 (Hold). Other stocks that have been performing well and are worth considering include Yahoo Inc. ( (NASDAQ:YHOO) , Facebook Inc. (NASDAQ:FB) and Barnes & Noble, Inc. (NYSE:BKS) . While Yahoo carries a Zacks Rank #1 (Strong Buy), Facebook and Barnes & Noble carry a Zacks Rank #2 (Buy).

Get FREE Forecasts for Asia's Big 6 Markets
Investment Opportunities for Asia's Big 6 Markets will give you specific forecasts and valuable commentary and observations for the following markets: Hong Kong's Hang Seng & MSCI, China's Shanghai & Shenzen, India's SENSEX, Japan's Nikkei 225, Singapore's Straights Times, Australia's ASX 200 & All Ordinaries.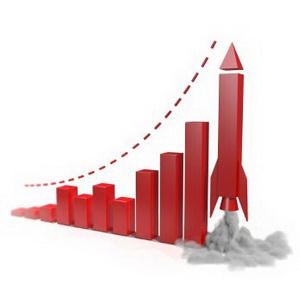 Invest2Success China Hong Kong "Profit Rockets" Stock Picks
Subscription Email Service
Free Trial - Receive daily low-risk high-reward momentum stock picks every day that include buy entry, stop-loss, take profit area targets, and trade management information on China and Hong Kong equities to your email inbox.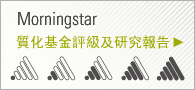 Morningstar Asia Investment Research Free Trial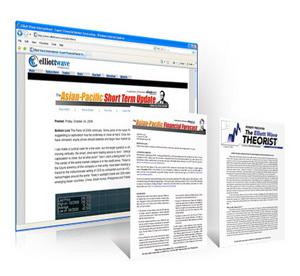 Asian-Pacific Financial Forecast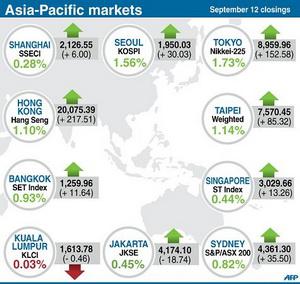 Intraday Forecasts on the Hang Seng, Nikkei 225, MSCI Singapore, ASX 200, STI, Kospi 200, MSCI Taiwan Stocks
You get short, clear forecasts for the direction throughout the trading session, most with short-term Elliott wave-labeled charts. And you get precise support and resistance points, so you always stay in control of your position risk.

Instaforex Metatrader
Forex - Gold Silver Copper Oil - Commodities - Futures - NYSE CFD's
Industry standard Metatrader platform. ECN & Standard Spread Accounts. ECN Spreads As Low as 0.10 Pips. 3 Pip Standard Account Trading Spreads. Trade Gold Silver Copper Oil and Agriculture Commodities Also. Forex Analytics Buy Sell Trade Signals. Metatrader Expert Advisors Auto-Trading & Free VPS Service. Mobile SmartPhone Metatrader Software Trading. ForexCopy Trade Copier. Forex Training Course & Videos. Instaforex TV. Trading Contests. No Minimum Opening Account Balance. Easy Deposit Withdrawl. Earn Annual Interest Paid Monthly On Your Cash Account Balance. Swap-Free Accounts Available. Easy Online Adjustable 1:1 to 1:500 Leverage. Hedging Allowed. New Account Bonus Deposits. 24 / 6 Support

Forex Accounts with Free Buy Sell Signals
Autotrade the Forex market like never before! Let ZuluTrade drive trades by specialists into your FX account for free. ZuluTrade bridged the gap between valuable information in money markets and trade execution, by converting the advice of professional and talented traders globally to an executed trade rapidly and automatically in your account.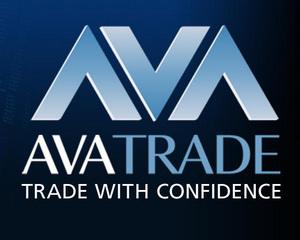 Online Forex Trading Platform and Award Winning Forex Broker AvaTrade
Metatrader Trading Platform. Trade Currencies, Commodities, Indices and Equities from one screen with AvaTrade and MetaTrader the industry's most powerful and flexible trading platform. Trade with Confidence: Safety of Funds, Regulated Broker, Award Winner, Worldwide Branches, Established Broker. Trader Advantages: Fixed Spreads, New Account Bonus, 24/5 Support, Risk-Free Demo Account, Start Trading from $100. Free Education Knowledge Training: Free Video Tutorials, Free Webinars, Online Trading Course, Forex Trading eBook, Market Analysis.

New Age Forex Stocks Futures Social Investing Trading with eToro OpenBook