Oil Refinery Stocks Hit The Oil Skids
This morning, most of the leading oil refinery stocks are coming under heavy selling pressure. The catalyst for the decline in the industry group is two fold. First, the leading oil refinery stock Marathon Petroleum Corp. (NYSE:MPC) reported earnings that were below expectations. Today, MPC is declining lower by $2.61 to $70.47 a share. The second catalyst for the declines in oil refinery stocks is the high price of crude oil. When crude prices trade at new yearly highs it will hurt the margins for the oil refinery stocks. Short term day traders should watch for intra-day support on MPC stock around the $69.50 level.
Some of the other leading oil refinery stocks that are also coming under selling pressure include Valero Energy Corporation (NYSE:VLO), Alon USA Energy, Inc. (NYSE:ALJ), Western Refining, Inc. (NYSE:WNR), and Tesoro Corporation (NYSE:TSO). Often, the refinery stocks will trade in tandem with each other.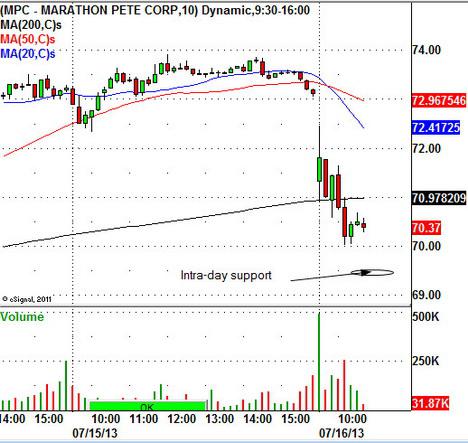 Click the Links Below to Review Energy Markets Advisory Services and Alternative Energy Products

Buy Sell Signal Trade Plans for Crude Oil Futures
We hand-pick and call two very successful Forex markets (EURUSD and EURJPY) and two high-performing Futures markets (Crude Oil and Russell eMini) during the week, Monday through Friday. Specifically, here's the schedule: At 8:30 EST, we begin trading two Forex markets; EURUSD and EURJPY. At 8:50 EST, we begin trading Crude Oil Futures. At 9:30 EST, we begin trading our Russell eMini trade plan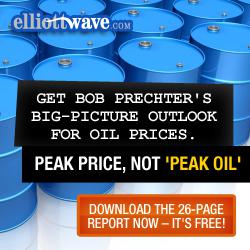 Special Report: Picking the Right Peak Price of Oil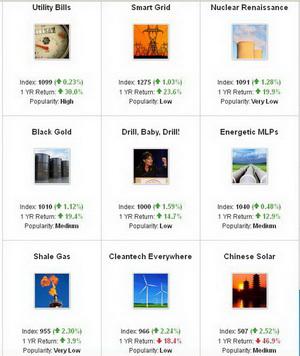 Energy Ideas and Themes Investing with Motif
A Motif is a portfolio of up to 30 stocks reflecting an investing idea. Pick an actionable idea from trends and events in our investing catalog. Customize a motif to your needs by adding deleting stocks or change portfolio weightings. The new easy low-risk high-profit way to invest in all types of new and old global energy stocks.