Dollar Rally, S&P 500 Overtakes 1700 .
Asian shares: Japan's Nikkei 3.29%, Hong Kong's Hang Seng 0.53%(07:00 GMT), Korea's Kospi 0.14%, Australia's ASX 200 1.02% and China's Shanghai 0.04%.
U.S. stocks rallied, sending the Standard & Poor's 500 Index above 1,700 for the first time, after central banks vowed to maintain stimulus and data on global manufacturing beat forecasts.
The European Central Bank left interest rates at a record low 0.5 percent on Thursday following signs of a tentative recovery in the euro zone economy.
ECB President Mario Draghi hinted that policy would not be tightened until well into next year at the earliest, although the central bank will give no time horizon for when rates might move. "Our monetary policy stance ... provides support to a gradual recovery in economic activity in the remaining part of the year and in 2014," Draghi told a news conference. "The Governing Council confirms that it expects the key ECB rates to remain at present or lower levels for an extended period of time," he said, reiterating last month's first stab at giving forward guidance on rates.
Manufacturing in the U.S. expanded at the fastest pace in more than two years as orders and production jumped, according to the Institute for Supply Management's factory index. Separate reports overseas showed manufacturing grew more than forecast in China and Europe.
U.S. jobless claims drop to 5-1/2 year low. Initial claims for unemployment benefits dropped 19,000 to a seasonally adjusted 326,000, the lowest level since January 2008, the Labor Department said on Thursday.
Labor Department data today may show U.S. employers added 185,000 people to payrolls in July, as the jobless rate fell to 7.5 percent from 7.6 percent, according to Bloomberg surveys.
UK House prices rose at their fastest pace in three years in July as the property market continued to gain momentum, according to figures from the UK"s biggest building society. Nationwide's latest snapshot of the market showed a 0.8% rise in prices during the month, bringing the annual rate of increase to 3.9%. This was the biggest year-on-year increase since August 2010.
Australia's budget deficit will widen to A$30.1 billion ($26.8 billion) this fiscal year as the economy slows and unemployment rises, underscoring Prime Minister Kevin Rudd's challenge as he prepares for an election. Treasurer Chris Bowen projected a revenue shortfall of A$33.3 billion over the next four years from forecasts 2 1/2 months ago. The government cut its growth estimate for this fiscal year to 2.5 percent from 2.75 percent seen May 14 and said the 2015-16 budget will no longer be in balance.
Watch today: US payrolls, personal income, factory orders.
Click the Links Below to Review Forex Signals Metatrader Expert Advisors FX Brokers and Trading Education Courses

Forex Buy Sell Signal Alerts Free Trials

Metatrader Expert Advisors is a autotrade forex trading system written in MetaQuotes Language 4 mql linked up to a Metatrader Forex Trading Platform.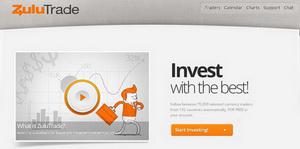 ZuluTrade Forex Accounts from Multiple Brokers All with Free Buy Sell Signals
Autotrade the Forex market like never before! Let ZuluTrade drive trades by specialists into your FX account for free. ZuluTrade bridged the gap between valuable information in money markets and trade execution, by converting the advice of professional and talented traders globally to an executed trade rapidly and automatically in your account.