Euro finds some support and trade at 1.33 level again, as S&P 500 drops below key support level.
Asian shares: Japan's Nikkei -2.12%, Hong Kong's Hang Seng -0.21%(07:00 GMT), Korea's Kospi close, Australia's ASX 200 -0.08% and China's Shanghai -0.87%.
Italian and Spanish bonds rose with European shares as the euro area yesterdays GDP data give a hope.
James Bullard, president of the St. Louis Fed, said on Wednesday he had not made up his mind if next month's policy meeting would be too soon to start curbing bond buying, as he was aware of the risks of being too aggressive.
Japan's Chief Cabinet Secretary Yoshihide Suga said on Thursday there is no truth to a report that Prime Minister Shinzo Abe instructed ministers to consider cutting the country's corporate tax rate. The issue will be decided after taking into account various views from the business sector, Suga told a regular news conference.
Japan is approaching an end to deflation, the government said on Thursday, offering its most upbeat view on prices in nearly four years as a steady pick-up in the economy allows more companies to pass on rising costs to consumers. The government also revised up its assessment on the job market to say it is "improving," as falls in the yen triggered by Prime Minister Shinzo Abe's reflationary policies boost manufacturers' profits and push down the jobless rate to levels before the collapse of Lehman Brothers.
The expected inflation rate,reported in the Melbourne Institute Survey of ConsumerInflationary Expectations, fell by 0.3 percentage points to 2.3 per cent in August from 2.6 per cent in July, and it is within the Reserve Bank of Australia's(NYSE:RBA)target band (of 2-3 per cent).
Australian dollar benefited from recent gains in global commodity prices as markets priced in less risk of a hard landing in China following encouraging data there. Particularly notable has been a rally in iron ore, Australia's single biggest export earner. The mineral touched a five-month high on Wednesday having risen 29 percent since June. All of which has helped the Aussie bounce to $0.9180.
New Zealand's dollar shot higher after strong data on retailing and manufacturing fuelled talk it would be the first developed nation to hike interest rates. Yields on New Zealand two-year debt surged to 15-month peaks at 3.07 percent, far above the meager 0.34 percent offered by U.S. Treasuries. The kiwi followed to reach $0.8080, up more than a cent in two sessions and re-testing resistance around $0.81 .
Egyptian presidency has announced a state of emergency
India increased efforts to stem the rupee's plunge and stop capital outflows that are pushing the economy toward its biggest crisis in more than two decades. The Reserve Bank of India, cut the amount local companies can invest overseas without seeking approval to 100 percent of their net worth, from 400 percent, according to a statement late yesterday.
Watch today: UK retail, US NY Fed Index & ind. Production.
Click the Links Below to Review Forex Signals Metatrader Expert Advisors FX Brokers and Trading Education Courses

Forex Buy Sell Signal Alerts Free Trials

Metatrader Expert Advisors is a autotrade forex trading system written in MetaQuotes Language 4 mql linked up to a Metatrader Forex Trading Platform.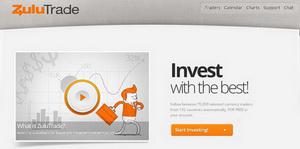 ZuluTrade Forex Accounts from Multiple Brokers All with Free Buy Sell Signals
Autotrade the Forex market like never before! Let ZuluTrade drive trades by specialists into your FX account for free. ZuluTrade bridged the gap between valuable information in money markets and trade execution, by converting the advice of professional and talented traders globally to an executed trade rapidly and automatically in your account.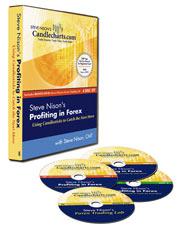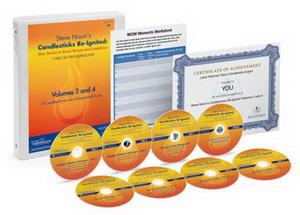 Steve Nison Candlecharts Forex Candlestick Charting Training Mega-Course
NEW candle pattern insights, such as the order of power of candle signals so you'll know how much confidence to have in any candle setup. NEW trading psychology revelations, lets you quickly and accurately read the market's message to accelerate your analysis. NEW simple-to-follow systems, like my simple 5-Step Trading Checklist to give you a step-by-step method of maximizing your opportunities for success. Candlestick Trading System for Beginners to Pro-Traders. It doesn't matter if you're a complete beginner or pro-trader. These new DVD Training Programs will give you the Simple Candlesticks "4-Step Success System"