The Euro trade lower below 1.34 level, having touched a six-month high of $1.3451 in New York on Tuesday, all eyes on FOMC minutes release.
Asian shares: Japan's Nikkei 0.21%, Hong Kong's Hang Seng -0.75%(07:00 GMT), Korea's Kospi -1.08%, Australia's ASX 200 0.42% and China's Shanghai 0.02%.
Large firms in Europe are losing over 130,000 jobs each year in IT, finance and other areas, as jobs are increasingly off shored to cheaper locations, meaning that by 2017, some 1.9 million European jobs will have disappeared.
Spanish Bad Loans re-spike to 50-year high.
Germany's finance minister Schaeuble, said Tuesday that Greece will need a third aid programme once the current one expires at the end of 2014.
Fitch affirms The Netherlands at 'AAA', outlook negative.
10-year Treasury yields edged back to 2.82 percent on Wednesday, analysts are worried the Fed minutes could jolt them higher again. A break past a major chart level at 2.90 percent would be especially bearish.
China will achieve the government's 7.5 percent growth target this year as the world's second-biggest economy stabilizes after a two-quarter slowdown, a Bloomberg News survey of economists indicates. The poll of 52 analysts, points to China maintaining that pace of expansion in 2014. The survey also suggested that the central bank will widen the yuan's trading band before year end.
The Conference Board Leading Economic Index for China increased 1.4 percent in July. The index stands at 267.3 following a 0.8 percent increase in June and a 0.3 percent increase in May. All six components contributed positively to the index in July.
Westpac-Melbourne Institute's Leading Index was unchanged in June but pointed to a slowing annualized growth rate three to nine months ahead. The growth rate slowed to 3.6% from a high of 5.3% in February, and was the slowest annualized growth rate in the index since November 2012. However, it was still significantly above the long term trend and is therefore still pointing to a stronger above-trend growth outlook than expected by Westpac.
Reports that Japan's government would raise the severity of the latest leak at Fukushima to a level 3 event.
Asian currencies were also calmer as India's rupee managed to avoid hitting another record low, though both the Indonesian rupiah and Thai baht extended their declines. The Indian rupee cratered to a record low of 64.13 per dollar on Tuesday, before steadying at 63.3 on Wednesday. Indonesia's rupiah was at its lowest since 2009.
Commodities markets were generally softer. Copper futures dipped 0.4 percent to $7,292.75 a ton (1.1023 ton), while spot gold inched down to $1,366.80, and away from a two-month high set on Monday.
Watch today: UK industrial trends, US home sales, US Fed minutes.
Click the Links Below to Review Forex Signals Metatrader Expert Advisors FX Brokers and Trading Education Courses

Forex Buy Sell Signal Alerts Free Trials

Metatrader Expert Advisors is a autotrade forex trading system written in MetaQuotes Language 4 mql linked up to a Metatrader Forex Trading Platform.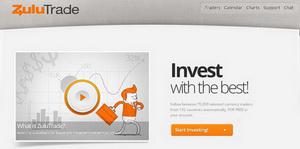 ZuluTrade Forex Accounts from Multiple Brokers All with Free Buy Sell Signals
Autotrade the Forex market like never before! Let ZuluTrade drive trades by specialists into your FX account for free. ZuluTrade bridged the gap between valuable information in money markets and trade execution, by converting the advice of professional and talented traders globally to an executed trade rapidly and automatically in your account.