US dollar tries to gain some momentum against the Euro after Jackson Hole meeting.
Asian stocks rose for a second day after a slump in U.S. home sales eased speculation the Federal Reserve will reduce economic stimulus next month. Japan's Nikkei -0.18%, Hong Kong's Hang Seng 0.77%(07:00 GMT), Korea's Kospi 0.95%, Australia's ASX 200 0.23% and China's Shanghai 1.90%.
The dollar fell against a basket of currencies on Friday, falling from a three-week peak against the yen, as a steep drop in U.S. new home sales. The dollar index slipped 0.2 percent to 81.325. New U.S. home sales slid 13.4 percent in July to their lowest in nine months.
ECB Weidmann: Greece receiving a third haircut would send the wrong signal. "A debt relief that would only leave us to confront the same situation in five years would be counterproductive and a wrong signal for program countries," Weidmann told the paper. "New aid alone does not create competitive companies and sustainably solid public finances,"
Greece may need a third bailout but would not accept new austerity measures, the Greek finance minister has said. Yannis Stournaras said: "If there is need for further support to Greece, it will be in the order of about 10bn euros (£8.6bn; $13.4bn), or much smaller than the previous programmes."
Global financial stability is at risk as central banks draw back from ultra-easy policies that have flooded the world with cash, because emerging markets lack defenses to prevent potentially huge capital outflows, top officials were warned on Saturday.
Federal Reserve officials rebuffed international calls to take the threat of fallout in emerging markets into account when tapering U.S. monetary stimulus. The risk that the Fed's trimming of bond buying will hurt economies from India to Turkey by sparking an exodus of cash and higher borrowing costs was a dominant theme at the annual meeting of central bankers and economists in Jackson Hole, Wyoming, that ended Aug. 24.
Lockhart said the Fed had a legal obligation to focus on domestic U.S. goals, but allowed that there could be circumstances when the international impact of its actions could be taken into account. "If a policy maker in the United States believed that the global consequences of taking a domestic action would spill back over into the U.S. economy in a very negative way, that clearly is within the scope of consideration," he said in the interview.
German Chancellor Angela Merkel told voters at an election rally that she'll push for greater regulation of hedge funds at next month's Group of Twenty meeting.
Bank of Japan Governor Haruhiko Kuroda said on Saturday the bold policy actions that he has championed to spur his nation's moribund economy were gaining traction. "The bank's policy has already started to exert its intended effects," Kuroda told the annual Jackson Hole central banker's retreat in Wyoming.
Japan's core consumer inflation rate is forecast to have hit its highest in nearly five years in July and factory output is seen rebounding, a Reuters poll shows, suggesting that government and central bank efforts to end deflation are making some progress.
Click the Links Below to Review Forex Signals Metatrader Expert Advisors FX Brokers and Trading Education Courses

Forex Buy Sell Signal Alerts Free Trials

Metatrader Expert Advisors is a autotrade forex trading system written in MetaQuotes Language 4 mql linked up to a Metatrader Forex Trading Platform.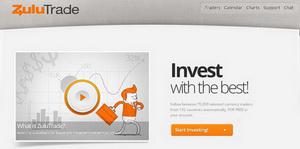 ZuluTrade Forex Accounts from Multiple Brokers All with Free Buy Sell Signals
Autotrade the Forex market like never before! Let ZuluTrade drive trades by specialists into your FX account for free. ZuluTrade bridged the gap between valuable information in money markets and trade execution, by converting the advice of professional and talented traders globally to an executed trade rapidly and automatically in your account.