The euro held steady versus the dollar at $1.3375 level but the jitters over Syria seemed to be triggering for a stronger dollar.
Asian stocks: Japan's Nikkei -0.69%, Hong Kong's Hang Seng -0.41%(07:00 GMT), Korea's Kospi -0.11%, Australia's ASX 200 0.07% and China's Shanghai 0.34%.
The yen rose on Tuesday as risk sentiment took a hit on worries that the United States may be edging toward possible military action against the Syrian government over a suspected chemical weapons attack. The United States put Syrian President Bashar al-Assad on notice on Monday that it believes he was responsible for using chemical weapons against civilians last week in what Secretary of State John Kerry called a "moral obscenity."
Carney says in U.S. interest to respond to chemical attack.
Greece may seek to ease its debt burden by renegotiating its bailout terms, the Greek finance minister said on Monday. Yannis Stournaras told German newspaper Handelsblatt this could involve lower interest payments and more time to repay 240bn euros (£206bn) in loans. It comes a day after he conceded that Greece may face a hole in its finances of up to 10bn euros. Speculation over Athens' borrowing needs comes at a sensitive time, with German elections due in September.
ECB's Weidmann says monetary policy has entered unknown and dangerous areas, says ECB's best contribution to crisis end is stable prices.
Considerably weaker than expected US durable goods orders in July yesterday cast doubts on the momentum of the US economy in early Q3 as market contemplates Fed tapering. The 7.3% headline decline contrasts with expectations for a 4% decline, while the June gain was pared to 3.9% from 4.2%.
Japanese Economics Minister Akira Amari said on Tuesday that Prime Minister Shinzo Abe has given no instructions to mull a cut in the country's corporate tax. Amari made the remark at a news conference after a regular cabinet meeting. Government officials have said cutting Japan's corporate tax may be among options Abe's administration may consider to ease the pain from an expected hike in the sales tax starting next year.
China suspended the release of industry-specific data from a purchasing managers' index for manufacturing because of accuracy concerns, the National Bureau of Statistics said. "We can't ensure all industry-specific data can reach accuracy requirements," "Samples in some industries are very small, and accidental changes may affect overall data quality -- we were concerned that some of the numbers may affect related investors and users."
China's factory activity in August may have expanded at the fastest pace in three months, a Reuters poll showed, adding to evidence that the world's second-largest economy may be stabilizing after slowing for more than two years. The median forecast of 12 economists polled by Reuters showed China's official manufacturing managers' index (PMI) in August may have risen to 50.6 from July's 50.3.
Westpac: RBNZ to hike by Q1 2014.
Watch today: German Ifo, US Consumer Confidence.
Click the Links Below to Review Forex Signals Metatrader Expert Advisors FX Brokers and Trading Education Courses

Forex Buy Sell Signal Alerts Free Trials

Metatrader Expert Advisors is a autotrade forex trading system written in MetaQuotes Language 4 mql linked up to a Metatrader Forex Trading Platform.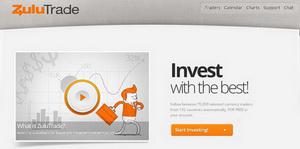 ZuluTrade Forex Accounts from Multiple Brokers All with Free Buy Sell Signals
Autotrade the Forex market like never before! Let ZuluTrade drive trades by specialists into your FX account for free. ZuluTrade bridged the gap between valuable information in money markets and trade execution, by converting the advice of professional and talented traders globally to an executed trade rapidly and automatically in your account.