The euro trade stable as found a short-term support near $1.3220. However, the selling pressure may not have been exhausted as major traders may stay out ahead of weekend.
Asian stocks: Japan's Nikkei -0.53%, Hong Kong's Hang Seng -0.07%(07:00 GMT), Korea's Kospi 0.99%, Australia's ASX 200 0.83% and China's Shanghai 0.06%.
The dollar is broadly higher against the major currencies on Thursday, with the Swedish krona and euro suffering the most. Poor retail sales in Sweden and unexpected weakness in the German labor market report (unemployment rose 7k vs the consensus forecast of a 5k drop) were the ostensible drivers.
German Retail turnover in July 2013 increased 4.2% in nominal terms and 2.3% in real terms compared with the corresponding month of the previous year.
Spain's economy looks on the verge of exiting recession. Gross domestic product contracted 0.1 percent in the second quarter from a quarter earlier,, in line with forecasts and a preliminary reading. But in the third and fourth quarters it should stabilize or grow by up to 0.2 percent.
UK house prices continued to rise at a fairly brisk pace in August, increasing by 0.6% over the month. The annual rate of house price growth slowed a little, to 3.5% from 3.9%. The three month on three month measure of house prices, which is a better measure of the underlying trend, rose by 1.4% , its strongest pace since mid- 2010.
The U.S. economy expanded at a faster pace in the second quarter as a smaller trade deficit and gains in inventories overshadowed the effects of federal budget cutbacks. Gross domestic product rose at a 2.5 percent annualized rate, up from an initial estimate of 1.7 percent, Commerce Department figures showed yesterday.
The Bank of Canada will likely keep interest rates at their current low level until the fourth quarter of 2014, according to economists in a Reuters poll.
Japan July jobless rate falls to lowest since Oct 2008. The unemployment rate slipped to 3.8% from 3.9% in June.
Housing starts in Japan rose 12.0 percent in July from a year earlier, , helped in part by buying rush ahead of a planned sales tax hike next April.
Japan's core consumer prices rose 0.7 percent in July from a year earlier, marking the second straight month of gains and hitting a near-five year high, boding well for the central bank's efforts to eradicate deflation.
The Indian rupee slid back towards a record low on Friday, with investors braced for a statement on the state of economy from Prime Minister Manmohan Singh and the release of data that was expected to show India in the grip of a protracted slowdown. The Reserve Bank of India had prompted the rupee's largest single-day rally since January 1998 on Thursday by saying it would provide dollars directly to state oil companies to pay for imports, but the recovery proved short-lived. By late morning, rupee was trading at 67.36 per dollar, down from Thursday's close of 66.55. Having tumbled 10.4 percent against the dollar so far this month, the rupee was set to record its largest monthly depreciation ever.
The price of oil eased back from its highest level in more than two years as the likelihood of an immediate attack on Syria appeared to fade. Metals prices also fell broadly on Thursday.
Watch today: Euro inflation, confidence surveys & jobs, Syria case.
Click the Links Below to Review Forex Signals Metatrader Expert Advisors FX Brokers and Trading Education Courses

Forex Buy Sell Signal Alerts Free Trials

Metatrader Expert Advisors is a autotrade forex trading system written in MetaQuotes Language 4 mql linked up to a Metatrader Forex Trading Platform.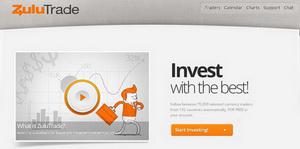 ZuluTrade Forex Accounts from Multiple Brokers All with Free Buy Sell Signals
Autotrade the Forex market like never before! Let ZuluTrade drive trades by specialists into your FX account for free. ZuluTrade bridged the gap between valuable information in money markets and trade execution, by converting the advice of professional and talented traders globally to an executed trade rapidly and automatically in your account.