The euro trade calm above 1.32 level as market activity was limited so far and could remain so with the United States closed for a Labor Day holiday.
Asian shares: Japan's Nikkei 1.37%, Hong Kong's Hang Seng 1.88%(07:00 GMT), Korea's Kospi -0.08%, Australia's ASX 200 1.03% and China's Shanghai 0.01%.
U.S. President Barack Obama decided to seek congressional approval for possible action against Syria.
US Payrolls rose by 180,000 following a 162,000 gain the prior month, according to the median forecast by Bloomberg ahead of Labor Department figures Sept. 6 .
The Bank of England will probably keep its asset-purchase program and benchmark interest rate unchanged as Governor Mark Carney and officials assess the impact of the central bank's forward guidance. The Monetary Policy Committee will keep its bond-buying program at 375 billion pounds ($580 billion), according to all 37 economists in a Bloomberg survey. Will also hold the key rate at a record low of 0.5 percent, a separate survey showed.
The yen eased against the dollar on Monday, while commodity currencies such as the Australian dollar edged higher in the wake of upbeat Chinese data and worries about an imminent military strike against Syria diminished.
China's HSBC Purchasing Managers' Index posted at 50.1 in August, signaling that operating conditions were relatively unchanged from the previous month. This was up from an 11-month low of 47.7 in July, and ended a three-month period of deterioration.
Asia dollar-denominated bonds have dropped below par for the first time since 2011 as investors pull money out of the region amid concerns that growth is slowing and as currencies from the rupee to rupiah plunge.
Singapore stocks tumbled by the most among developed markets last month as investors pulled cash from Southeast Asia on concern about the future of global stimulus. Singapore's Straits Times Index, dropped 7.5 percent in the 10 days through Aug. 28, its longest losing streak since 2002.
India's economy has stalled. Growth in the second quarter fell to 4.4 percent at an annual rate, down from 8 percent two years ago. The rupee has slumped. Consumer-price inflation is about 10 percent and rising. The country faces what could be a full-scale financial crisis. This would be a testing situation even if India had a well-functioning government, but it doesn't. With a general election due next May, politics are paralyzed.
Major central banks, including the Reserve Bank of Australia, the European Central Bank and Bank of England, also hold their policy meetings this week.
Watch today: EU, UK PMI, (markets in the US are closed today for the Labor Day holiday).
Click the Links Below to Review Forex Signals Metatrader Expert Advisors FX Brokers and Trading Education Courses

Forex Buy Sell Signal Alerts Free Trials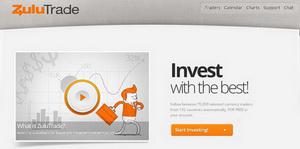 ZuluTrade Forex Accounts from Multiple Brokers All with Free Buy Sell Signals
Autotrade the Forex market like never before! Let ZuluTrade drive trades by specialists into your FX account for free. ZuluTrade bridged the gap between valuable information in money markets and trade execution, by converting the advice of professional and talented traders globally to an executed trade rapidly and automatically in your account.
Forex Trading Systems Strategies Courses Education Programs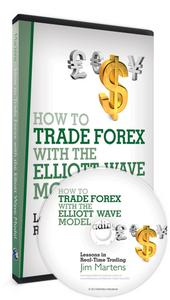 How To Trade Forex with the Elliott Wave Model
How to identify trends and countertrends across multiple time frames using the Wave Principle. How to spot high-confidence trade setups in both bull and bear markets. How to put your trade plan into action -- including your entry, exit, targets and stop levels -- with high confidence using Elliott wave and Fibonacci relationships. How to manage risk with the Wave Principle's built-in rules and guidelines. How to use mainstream news and cross-market analysis to give your forex trading a unique advantage.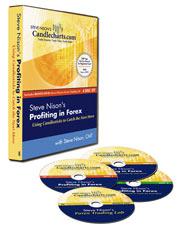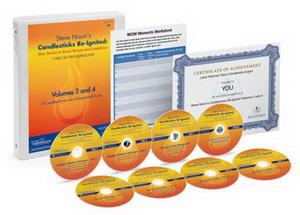 Steve Nison Candlecharts Forex Candlestick Charting Training Mega-Course
NEW candle pattern insights, such as the order of power of candle signals so you'll know how much confidence to have in any candle setup. NEW trading psychology revelations, lets you quickly and accurately read the market's message to accelerate your analysis. NEW simple-to-follow systems, like my simple 5-Step Trading Checklist to give you a step-by-step method of maximizing your opportunities for success. Candlestick Trading System for Beginners to Pro-Traders. It doesn't matter if you're a complete beginner or pro-trader. These new DVD Training Programs will give you the Simple Candlesticks "4-Step Success System"