The USD remained under pressure with dollar index test crucial supports at 81.206.
Asian shares: Japan's Nikkei -0.65%, Hong Kong's Hang Seng -0.33%(07:00 GMT), Korea's Kospi -0.39%, Australia's ASX 200 0.07% and China's Shanghai -2.05%.
ECB's Draghi…once again: Expect rates to remain at current levels or lower for extended period.
European car sales resumed declining in August as record joblessness caused by a recession in the euro region contributed to falling demand. Registrations fell 4.9 percent to 686,957 vehicles from 722,458 cars a year earlier. The drop contrasted with 4.9 percent growth in July.
IMF: Policies to protect a country's financial system can help avoid a repeat of the global crisis that has taken a toll on financial stability and economies around the world. To help countries design and implement these policies, known as macro prudential policy, the International Monetary Fund has developed a new framework to guide countries as they choose approaches best suited to their needs.
A military veteran opened fire at the Washington Navy Yard in a burst of violence that killed 13 people, including the gunman, and set off waves of panic at the military installation just miles from the White House and Capitol.
Former Fed official Donald Kohn says very easy monetary policy can create dangerous risks.
China August Foreign Direct Investment up 0.62% on year at $8.38 Billion. The figure was down from July's $9.408 billion, which was 24.13% higher from a year earlier. FDI in the January-August period rose 6.37% on year to $79.8 billion.
RBA Minutes: Overall, growth of Australia's major trading partners in the June quarter was around its average of the past decade and recent indicators suggested that this pace of growth had continued. The Chinese economy was growing at around the pace evident since the start of the year, and members noted that indications were that GDP growth was likely to remain close to the authorities' target of 7.5 per cent over the remainder of the year. Growth had been driven in large part by domestic demand, with demand for property continuing to rise, although perhaps at a slower rate than earlier in the year. Along with strong growth of infrastructure investment, the demand for property was underpinning the demand for construction materials. Pick-up in activity in Japan in the June quarter had been less than expected. Growth in the rest of east Asia had increased in the June quarter and inflation was generally well contained. There were some concerns that recent outflows of capital may have adverse effects for a number of economies in the region and the emerging market economies more widely.
Japan warned U.S. of blackouts in appeal for LNG supply. The U.S. Department of Energy was informed by Japanese officials that the world's third-largest economy risked a catastrophic power failure as it prepared to close its last operating atomic reactor last year.
Watch today: UK CPI, German ZEW, US NAHB Housing Index, EU merchandise trade report.
Click the Links Below to Review Forex Signals Metatrader Expert Advisors FX Brokers and Trading Education Courses

Forex Buy Sell Signal Alerts Free Trials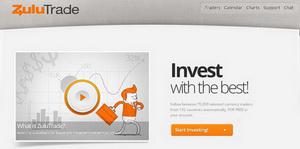 ZuluTrade Forex Accounts from Multiple Brokers All with Free Buy Sell Signals
Autotrade the Forex market like never before! Let ZuluTrade drive trades by specialists into your FX account for free. ZuluTrade bridged the gap between valuable information in money markets and trade execution, by converting the advice of professional and talented traders globally to an executed trade rapidly and automatically in your account.
Forex Trading Brokers Systems Strategies Courses Education Programs
Van Tharp Institute
Investing Trading Home Study Programs & Live Seminars Workshops
Dedicated to cutting edge, high quality professional educational investing trading programs for traders and investors providing a road map for financial freedom. The finest investing trading education in the financial universe. Dr Van Tharp is one of the orginal Market Wizards, and referred to as the Traders Coach.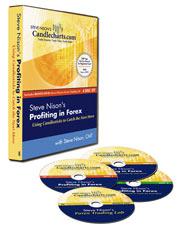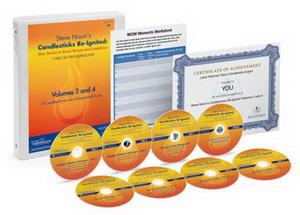 Steve Nison Candlecharts Forex Candlestick Charting Training Mega-Course
NEW candle pattern insights, such as the order of power of candle signals so you'll know how much confidence to have in any candle setup. NEW trading psychology revelations, lets you quickly and accurately read the market's message to accelerate your analysis. NEW simple-to-follow systems, like my simple 5-Step Trading Checklist to give you a step-by-step method of maximizing your opportunities for success. Candlestick Trading System for Beginners to Pro-Traders. It doesn't matter if you're a complete beginner or pro-trader. These new DVD Training Programs will give you the Simple Candlesticks "4-Step Success System"