Euro trade stable above 1.35 level as Angela Merkel and her party celebrates a big victory… but signs of correction may come on play…
Asian shares: Japan's Nikkei close, Hong Kong's Hang Seng -0.72%(07:10 GMT), Korea's Kospi 0.19%, Australia's ASX 200 -0.47% and China's Shanghai 1.33%
Angela Merkel has urged her party to celebrate "a super result" after exit polls suggested she was set to win a third term as German chancellor.
German Finance minister Schaeuble saying the CDU has fallen just short of an absolute majority. Adds: CDU will also talk with greens about possible coalition, not just with SPD.
ECB Liikanen: The European Central Bank is ready to boost liquidity in the credit market by issuing another long-term loan if necessary. The ECB carried out so-called long-term refinancing operations (LTROs) to ease funding strains at the height of the euro zone debt crisis. "I am ready to act, if necessary," Liikanen told, when asked if another such loan was planned. He did not give a timeline for any such move.
ECB's Asmussen: Ireland should not ease up on austerity in its annual budget next month but stick to a target of 3.1 billion euros worth of spending cuts and tax hikes.
Moody's changes outlook on Ireland's Ba1 rating to stable from negative.
Fitch downgrades Malta to 'A' from 'A+', outlook stable.
Greece's negotiations with its international creditors begin this week amid a difference of opinion in certain spending and revenue projections. Speaking to journalists after a meeting between officials from the EU, the ECB and the IMF and Greece's Finance Minister, Yannis Stournaras, the official said that the Troika initially agrees with the ministry's projections of a smaller recession for this year, with GDP is expected to contract by -3.8% instead of the official target of -4.2%, but the differences between the groups remain.
Italian Economy Minister Fabrizio Saccomanni will resign if the fragile coalition government flouts European Union deficit spending limits in favor of tax cuts, he told Corriere della Sera newspaper on Sunday. Italy's accounts are heading toward overshooting the EU deficit limit this year, Saccomanni said on Friday, just months after the country was taken off a black list for running excessive budget gaps in the past. "Promises must be kept, otherwise I'm not staying," Saccomanni was quoting saying in an interview with Corriere. "I must defend my credibility, and I have no political ambitions." To meet the EU deficit target, Saccomanni needs 1.4 billion euros and he indicated a one-percentage-point increase of the main sales-tax rate of 21 percent scheduled for October 1 cannot be cancelled without worsening the public accounts.
A Chinese manufacturing index rose to a six-month high at 51.2 in September, adding to signs of a rebound in the world's second-largest economy after a two-quarter slowdown.
Australian Treasurer Joe Hockey says "he prefers to take a glass "half full" approach to the rising property market and urged state governments to contribute to increasing the supply of new homes": "As prices increase there is an opportunity for builders to get out there and make projects that were previously marginal," also cautioned against making "knee-jerk" responses to last week's US Federal Reserve surprise decision. From the Australian Financial Review Hockey says house prices opportunity, not bubble.
Watch today: EU PMI, US Chicago Fed, US PMI.
Click the Links Below to Review Forex Signals Metatrader Expert Advisors FX Brokers and Trading Education Courses

Forex Buy Sell Signal Alerts Free Trials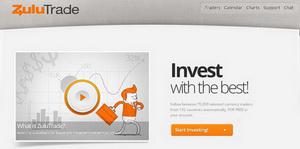 ZuluTrade Forex Accounts from Multiple Brokers All with Free Buy Sell Signals
Autotrade the Forex market like never before! Let ZuluTrade drive trades by specialists into your FX account for free. ZuluTrade bridged the gap between valuable information in money markets and trade execution, by converting the advice of professional and talented traders globally to an executed trade rapidly and automatically in your account.
Forex Trading Brokers Systems Strategies Courses Education Programs
Van Tharp Institute
Investing Trading Home Study Programs & Live Seminars Workshops
Dedicated to cutting edge, high quality professional educational investing trading programs for traders and investors providing a road map for financial freedom. The finest investing trading education in the financial universe. Dr Van Tharp is one of the orginal Market Wizards, and referred to as the Traders Coach.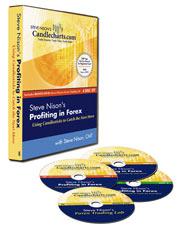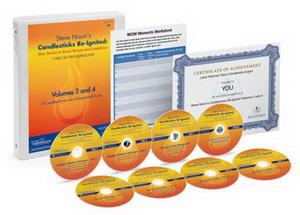 Steve Nison Candlecharts Forex Candlestick Charting Training Mega-Course
NEW candle pattern insights, such as the order of power of candle signals so you'll know how much confidence to have in any candle setup. NEW trading psychology revelations, lets you quickly and accurately read the market's message to accelerate your analysis. NEW simple-to-follow systems, like my simple 5-Step Trading Checklist to give you a step-by-step method of maximizing your opportunities for success. Candlestick Trading System for Beginners to Pro-Traders. It doesn't matter if you're a complete beginner or pro-trader. These new DVD Training Programs will give you the Simple Candlesticks "4-Step Success System"