The Euro trade again below 1.35 level as Political shenanigans in Italy this week may will be the trigger for Euro correction.
Asian shares: Japan's Nikkei -2.06%, Hong Kong's Hang Seng -1.29%(07:00 GMT), Korea's Kospi -0.74%, Australia's ASX 200 -1.59% and China's Shanghai 0.66%.
The dollar struggled broadly and hit 1.3565 against the Euro and 7-1/2 month low against the safe-haven Swiss franc on Friday.
Italian PM Letta will seek confidence vote in parliament on Wednesday.
Italian Prime Minister Enrico Letta talk with the president on Sunday to try to chart a way out of a deep political crisis after Silvio Berlusconi pulled his ministers out of the government and called for new elections. President Giorgio Napolitano said he would only dissolve parliament as a last resort but just seven months after the last vote it is not clear if an alternative majority can be found.
IMF forecasts Italy 2013 budget deficit at 3.2% of GDP, above government target and EU's 3% ceiling.
German retail turnover in August 2013 increased 1.6% in nominal terms and 0.3% in real terms compared with the corresponding month of the previous year.
A sharp rise in the euro zone's current account surplus puts the focus firmly on what Germany's new government can do to boost consumption and revive investment in Europe's largest economy. Stronger domestic demand in Germany would suck in more goods from countries on the southern rim of the euro zone and so help them to keep improving their own external payment positions by expanding exports rather than crushing spending.
Fed's Dudley: Time between end of QE and first rate hike 'could easily be a number of years'. That's more dovish than most Fed members have indicated. At the moment, QE probably won't end until this time next year. At the minimum, 'a number of years' puts the first rate hike in Sept 2016. That would mark a decade between rate hikes (the last one was in June 2006).
Fed's Evans: Taper may be delayed until early 2014.
Housing starts in Japan rose 8.8 percent in August from a year earlier, compared to economists' median estimate for a 12.7 percent annual gain, as a buying rush ahead of a planned sales tax hike next April boosted orders.
Japan Business conditions continued to improve at a solid pace in the Japanese manufacturing sector in September. New orders rose at the fastest rate in over three years, output growth strengthened and backlogs grew at the fastest pace since April 2006.
NZ PM KEY: RBNZ likely to raise rates more slowly due to new mortgage loan limit.
China HSBC Purchasing Managers' posted at 50.2 in September, broadly unchanged from 50.1 in August, and signaled that operating conditions improved fractionally since the previous month.
Australia inflation rises slightly in September, at 0.2 per cent, following a 0.1 rise in August and an increase of 0.5 in July.
Restructured loans are defaulting at a record rate at Indian banks amid forecasts the worst economic slowdown in a decade will deepen. As much as 20 percent of renegotiated credit in India's banking system is now classified as in default, according to SBI Capital Markets Ltd.
Click the Links Below to Review Forex Signals Metatrader Expert Advisors FX Brokers and Trading Education Courses

Forex Buy Sell Signal Alerts Free Trials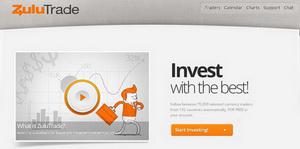 ZuluTrade Forex Accounts from Multiple Brokers All with Free Buy Sell Signals
Autotrade the Forex market like never before! Let ZuluTrade drive trades by specialists into your FX account for free. ZuluTrade bridged the gap between valuable information in money markets and trade execution, by converting the advice of professional and talented traders globally to an executed trade rapidly and automatically in your account.
Forex Trading Brokers Systems Strategies Courses Education Programs
Van Tharp Institute
Investing Trading Home Study Programs & Live Seminars Workshops
Dedicated to cutting edge, high quality professional educational investing trading programs for traders and investors providing a road map for financial freedom. The finest investing trading education in the financial universe. Dr Van Tharp is one of the orginal Market Wizards, and referred to as the Traders Coach.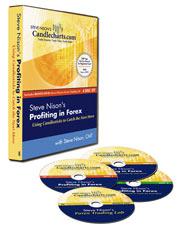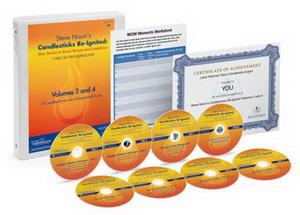 Steve Nison Candlecharts Forex Candlestick Charting Training Mega-Course
NEW candle pattern insights, such as the order of power of candle signals so you'll know how much confidence to have in any candle setup. NEW trading psychology revelations, lets you quickly and accurately read the market's message to accelerate your analysis. NEW simple-to-follow systems, like my simple 5-Step Trading Checklist to give you a step-by-step method of maximizing your opportunities for success. Candlestick Trading System for Beginners to Pro-Traders. It doesn't matter if you're a complete beginner or pro-trader. These new DVD Training Programs will give you the Simple Candlesticks "4-Step Success System"